Have you been dreaming about flying to Canada on a student visa? SOP for Canada study visa plays a big role in materializing that dream. See some of the best sop samples for Canada student visa. Want to know more? This blog explains everything you need to know.
In this detailed blog, we will cover:
What is Canada study visa SOP?
How to write it?
Sample SOP for Canada student visa
What Is the SOP for Canada Student Visa?
SOP for Canada student visa is a document you will need to hand over to the Canadian visa issuing authority when you apply for a student visa to Canada. You can write the document in about 1000 words.
Need Help In Writing SOP for Canada Study Visa?
Why Do You Need to Write an SOP to Study in Canada?
As a student aspiring to go to Canada, it's on you to clarify everything that the visa officers may want to know about you before issuing you the student visa. Through the student visa SOP, you will convey to the authority:
Why you opted for Canada?
How you will fund your tuition fees and other expenses while staying in Canada?
What are your future plans?
Whether you have any special case scenarios that need to be clarified such as backlogs or gaps
How to Organize Your Student Visa SOP for Canada? Paragraph Structure
When you write your SOP for Canada study visa, it is good to add a title to each paragraph so that the reader knows what to expect in that paragraph. Depending on how you want to present your points, you can name your paragraphs and thus structure your document. Here is a general structure for your consideration.
Introduction and family background
Start your document by giving an overview of who you are, what your family backgrounds are, what made you interested in your chosen field of higher studies etc. Try to present your points in an engaging way as in the SOP for Canada study visa samples, listing the details in chronological order so that the reader can easily relate to them.
Academic and professional history
Name the next paragraph as academic/professional history or whatever that you think will best describe it. In this paragraph, try to focus on giving information about what you have studied and in what industry you were employed. Describe how closely they are related to the course you have chosen. If you are choosing a different field, establish the reasons and also tell how your previous backgrounds contributed to your decision to change the field.
Why this course and why at this institute
Explain your reasons for studying your chosen course at this particular institute in Canada. In detail, elaborate your motivation for selecting the specific course. Mentioning any relevant incident or story would be helpful. Also explain the academic or non-academic factors that attracted you to the institute and how you think the institute will be beneficial to your choice.
Why Canada and why not your home country
In this paragraph, try to convince the reader about your reasons for choosing Canada as your educational destination. It will be a good idea to identify the uniqueness of the course your institute offers in Canada and highlight that in your explanation.
Future plans
Highlight in your future plans that you will return to your home country and invest your skills, exposure and time to build a rewarding career in your passionate field in your home country, benefiting the people or communities that you hold close to your heart.
Conclusion
Conclude by showing your enthusiasm for studying in Canada and hope that the wealth of knowledge and exposure your formation would provide you with.
Need Help In Writing SOP for Canada Study Visa?
Read the Best Sample SOP for Canada Student Visa
Take a look at this SOP sample for Canada study visa. Make it a point to take note of all the different elements discussed in it.
Whatever your thoughts are, let us know in the comments below. Wish you best of luck with your Canada student visa processing.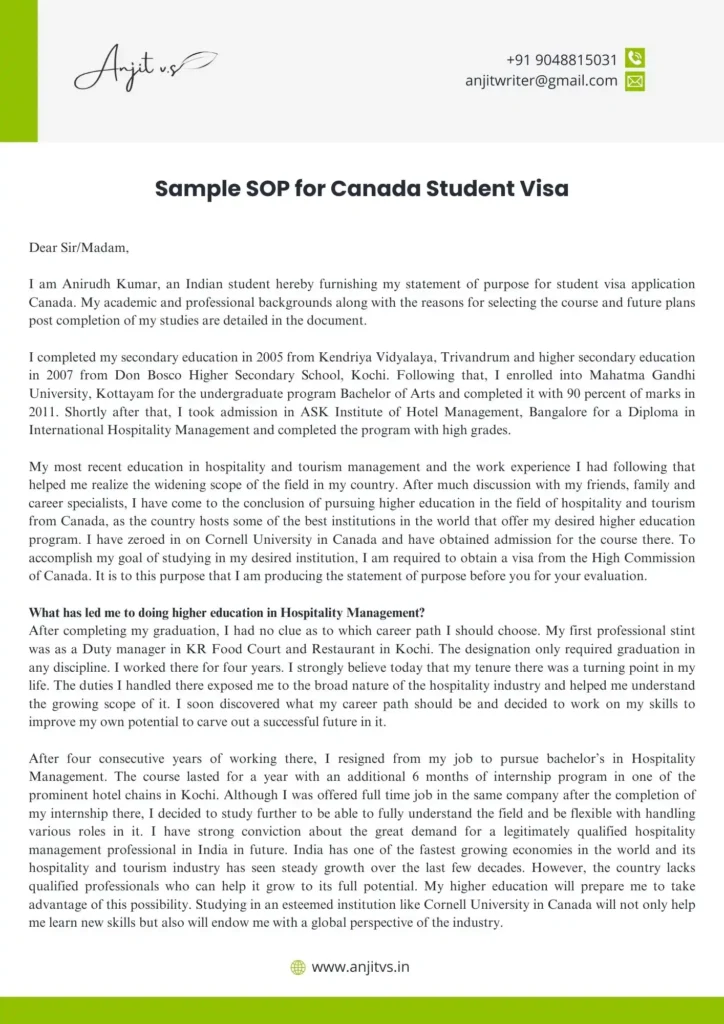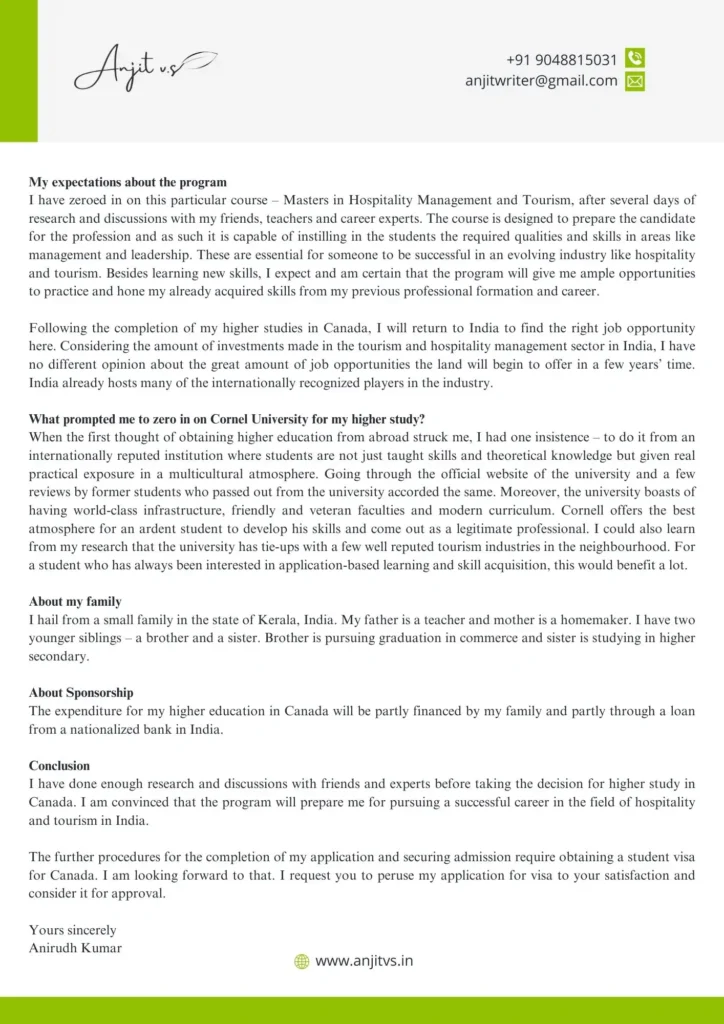 Dear Sir/Madam,
I am Anirudh Kumar, an Indian student hereby furnishing my statement of purpose for student visa application Canada. My academic and professional backgrounds along with the reasons for selecting the course and future plans post completion of my studies are detailed in the document.
I completed my secondary education in 2005 from Kendriya Vidyalaya, Trivandrum and higher secondary education in 2007 from Don Bosco Higher Secondary School, Kochi. Following that, I enrolled into Mahatma Gandhi University, Kottayam for the undergraduate program Bachelor of Arts and completed it with 90 percent of marks in 2011. Shortly after that, I took admission in ASK Institute of Hotel Management, Bangalore for a Diploma in International Hospitality Management and completed the program with high grades.
My most recent education in hospitality and tourism management and the work experience I had following that helped me realize the widening scope of the field in my country. After much discussion with my friends, family and career specialists, I have come to the conclusion of pursuing higher education in the field of hospitality and tourism from Canada, as the country hosts some of the best institutions in the world that offer my desired higher education program. I have zeroed in on Cornell University in Canada and have obtained admission for the course there. To accomplish my goal of studying in my desired institution, I am required to obtain a visa from the High Commission of Canada. It is to this purpose that I am producing the statement of purpose before you for your evaluation.
What has led me to doing higher education in Hospitality Management?
After completing my graduation, I had no clue as to which career path I should choose. My first professional stint was as a Duty manager in KR Food Court and Restaurant in Kochi. The designation only required graduation in any discipline. I worked there for four years. I strongly believe today that my tenure there was a turning point in my life. The duties I handled there exposed me to the broad nature of the hospitality industry and helped me understand the growing scope of it. I soon discovered what my career path should be and decided to work on my skills to improve my own potential to carve out a successful future in it.
After four consecutive years of working there, I resigned from my job to pursue bachelor's in Hospitality Management. The course lasted for a year with an additional 6 months of internship program in one of the prominent hotel chains in Kochi. Although I was offered full time job in the same company after the completion of my internship there, I decided to study further to be able to fully understand the field and be flexible with handling various roles in it. I have strong conviction about the great demand for a legitimately qualified hospitality management professional in India in future. India has one of the fastest growing economies in the world and its hospitality and tourism industry has seen steady growth over the last few decades. However, the country lacks qualified professionals who can help it grow to its full potential. My higher education will prepare me to take advantage of this possibility. Studying in an esteemed institution like Cornell University in Canada will not only help me learn new skills but also will endow me with a global perspective of the industry.
My expectations about the program
I have zeroed in on this particular course – Masters in Hospitality Management and Tourism, after several days of research and discussions with my friends, teachers and career experts. The course is designed to prepare the candidate for the profession and as such it is capable of instilling in the students the required qualities and skills in areas like management and leadership. These are essential for someone to be successful in an evolving industry like hospitality and tourism. Besides learning new skills, I expect and am certain that the program will give me ample opportunities to practice and hone my already acquired skills from my previous professional formation and career.
Following the completion of my higher studies in Canada, I will return to India to find the right job opportunity here. Considering the amount of investments made in the tourism and hospitality management sector in India, I have no different opinion about the great amount of job opportunities the land will begin to offer in a few years' time. India already hosts many of the internationally recognized players in the industry.
What prompted me to zero in on Cornel University for my higher study?
When the first thought of obtaining higher education from abroad struck me, I had one insistence – to do it from an internationally reputed institution where students are not just taught skills and theoretical knowledge but given real practical exposure in a multicultural atmosphere. Going through the official website of the university and a few reviews by former students who passed out from the university accorded the same. Moreover, the university boasts of having world-class infrastructure, friendly and veteran faculties and modern curriculum. Cornell offers the best atmosphere for an ardent student to develop his skills and come out as a legitimate professional. I could also learn from my research that the university has tie-ups with a few well reputed tourism industries in the neighbourhood. For a student who has always been interested in application-based learning and skill acquisition, this would benefit a lot.
About my family
I hail from a small family in the state of Kerala, India. My father is a teacher and mother is a homemaker. I have two younger siblings – a brother and a sister. Brother is pursuing graduation in commerce and sister is studying in higher secondary.
About Sponsorship
The expenditure for my higher education in Canada will be partly financed by my family and partly through a loan from a nationalized bank in India.
Conclusion
I have done enough research and discussions with friends and experts before taking the decision for higher study in Canada. I am convinced that the program will prepare me for pursuing a successful career in the field of hospitality and tourism in India.
The further procedures for the completion of my application and securing admission require obtaining a student visa for Canada. I am looking forward to that. I request you to peruse my application for visa to your satisfaction and consider it for approval.
Yours sincerely
Anirudh Kumar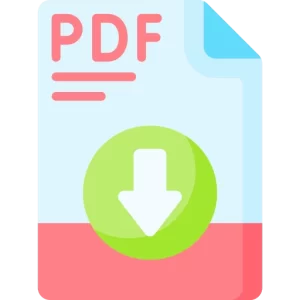 Download Sample SOP for Canada Study Visa
Study Plan Sample for Canada
In some cases, your consultant may ask you to submit a study plan instead of SOP or LOE. Here is a Canada study plan sample for your reference. Make sure that you don't copy it. Use the insights to learn how to write a study plan for Canada visa and compose one on your own.
Why do you wish to study in Canada in the program for which you have been selected?
The prime reason for me to choose Canada as my study destination is the quality of education in this country. Students across the world benefit from the sophisticated academic infrastructure in Canada. Recruiters in different countries value candidates holding degrees obtained from the top universities in Canada. The reason is, aspirants in Canada can benefit from the highly relevant curriculum in its colleges. The learning modules are closely aligned with the needs of the industry. This explains why I decided to pursue this program at one of the Canadian colleges. Apart from the quality of education in Canada, aspirants also benefit from the supportive academic infrastructure here. Students can peacefully focus on their academics as they don't face communal, political, or racial issues. I look forward to be a part of the progressive academic environment in Canada. Studying here, I will be able to mingle with learners from all parts of the world and broaden my professional knowledge. Canada is safe for international students. This is yet another reason for me to pursue this course from this country.
How are your academic background and professional experience relevant to this course?
I hold a B. Com Degree, which I acquired from the University of Calicut in India in 2019. Even prior to that, I was keen to learn about finance and commercial activities. So, aligning my professional interests with my career prospects, I embraced my B. Com and obtained a healthy CGPA of 7.89 during my graduation. I also worked as an operation executive at Amazon for three years, which exposed me to the supply chain industry. Now that I have gained adequate experience in this field, it's time for me to specialize in the area of my interest. This explains why I decided to pursue the Logistics Management program from Lambton College in Canada.In the last three years, I have gained significant exposure to supply chain handling. While reducing the operational costs, I also succeeded in maintaining the flow of materials and supplies as per the requirements of the company. I already have the basic industry experience, and now it's time for me to validate the same with a formal degree in logistics management. My academic background and professional experience would complement the future endeavours in my career.
What is the ultimate goal of your education?
I consider education to be an instrument that helps in acquiring industry knowledge. With adequate education, I will be able to transform my career and walk in the shoes of an accomplished logistics and supply chain manager. So, my ultimate goal of learning is to equip myself with adequate industry knowledge. Studying at Lambton College, I will be able to imbibe industry skills through the relevant curriculum. Particularly, I am keen to imbibe fresh skills on demand management, global logistics management, global material management, international trade and transportation. Besides, I am interested to master the modules on field integration and customs management. This program will help me materialize my professional goals in the field of logistics and supply chain management.
Why are you not pursuing a similar program in your country of residence and what research have you done on the courses available there?
Being a part of the industry for the last few years, I clearly feel the pulse of the recruiters. High-paying jobs with reputed eCommerce giants and supply chain companies require the candidates to have a global training in this field. In India, most of the colleges and universities offering programs in logistics management wouldn't suit my needs. As I observed, the curriculum in all these universities is obsolete, and these courses are mostly theory-oriented. On the other hand, pursuing a similar course in one of the foreign countries will help me gain industry skills. Countries like Canada, the US, the UK, and Australia offer courses that are synced perfectly with the industry. Therefore, it would be a logical decision for me to pursue the course in Canada rather than in my homeland. Also, studying in Canada has some advantages like affordable education and safety of students over other countries. Therefore, I decided to study the desired program in Canada.
How will this program give you better employment opportunities in India?
With a globally recognized degree in Canada, I will be able to leverage my employment opportunities in India. In a rapidly digitizing country like India, logistics and supply chain management are going to be vital domains in the eCommerce as well as other segments. Considering the enormous scope to grow my career, it would be wise for me to pursue this globally recognized program at this juncture of my career.
I have some of the reputed supply chain companies on my radar. As a skilled and certified professional, I would be looking forward to work with one of these firms. Some of these companies include Blue Dart, Apollo LogiSolutions, Container Corporation, Gati Limited, VRL Logistics, TCI Express, and Mahindra Logistics. For me, it would be a pleasure to work in the profile of a logistics and supply chain manager. Evidently, I have tons of opportunities awaiting me back in my homeland as a skilled and qualified professional. I expect to draw an annual salary ranging between INR 15 lakhs to INR 20 lakhs when I join the competitive industry in India.
How will you fund your studies?
Financially, we are well-established and will be able to fund the course ourselves. I have already paid CAD 10,000 as the GIC. Besides, I have made a payment of CAD 12,000 as the tuition fee for the first year of this program. I have attached relevant supporting documents with this application to validate my claims regarding our financial stature.
What ties do you have with your country of residence or citizenship? What are the incentives to return to your home country?
I am a family-oriented individual and wish to visit Canada only for academic purposes. Immediately after completing this course in Canada, I will return to India and unite with my family. The purpose of my visit to Canada is solely academic. I don't have any professional interest in Canada, and wish to visit the country to gain industry skills. Both my parents are retired, and they would need my presence in the family as they are aging. As they reach their golden years, they would expect me to stay with them for mental support. So, I need to return to my homeland immediately after completing this course.
We also own land and properties in India, and as the only son of our family, I have the responsibility of inheriting the same. Considering these priorities, I will return to India and unite with my family members after this course.
Looking for Expert SOP Writers for Canada Student Visa?
6 Essential Tips to Make Your Study Permit Statement Pressing
Do you want to make your Canada visa SOP a pressing one that your selectors won't ignore? Here are five important tips that will help you achieve that in your writing.
Focus on the most relevant attributes
Don't be tempted to list out every skill and strength. Pick a few that are most relevant in the context and solidify them with evidence.
Keep it engaging
Make your reader enjoy reading your personal statement. Write using simple language and being very personal so that the reader can relate to you.
Make the introduction really appealing
The introduction should not only say what is to come in the essay but give the reader a very good first impression about your story.
Avoid boasting
Nothing goes wrong as much as dishonest information when Canadian authorities review your visa application. Make your statement 100% genuine.
Remain positive
Make your Canada Visa SOP a document that rightly shows your enthusiasm, positivity and confidence. Never let it have a negative shade.
Show how you stand out
Rather than showing your desperate need to study in Canada, try to emphasize why you are the most suitable candidate than the rest of the applicants.
Get the Best SOP Samples for Canada Study Visa
How to Justify Study Gap?
If you have had any study gaps or arrears, don't hide them because Canadian authorities closely peruse all of your documents and lack of clarity regarding gaps will raise further questions. Use these tips to learn how to cover gap for study visa.
Mention the gap and the reasons for the gap.
Explain how you overcame it
Establish that the gaps never affected your career negatively but rather helped you discover something very interesting for your career
List out the skills you developed or any specific achievements you have had during the said duration of the gap.
Hire Professional SOP Writer for Canada Student Visa
12 Must Avoid Common Mistakes in Your Canada Study Visa SOP
The following mistakes are quite frequently spotted in the Canada study visa SOPs submitted by students. When there is a huge number of visa applications, authorities will shortlist profiles that contain flawless SOPs. In such a scenario, even minute mistakes can void your chances.
Last-minute writing
Failing to Comply with the University/Visa Office Guidelines
Including Unwanted Details
Opening with an Unimpressive, Mediocre Intro
Using Informal Language and Slang
Writing without an Effective, Apt Format
Concentrating Exceedingly on Weak Academic Scores
Grammatical or Syntax Errors in the SOP
Using the First Draft as the Final Copy for Submission
Too Much Praising for the University/Country
Using Dishonest Statements to Make You Look Better
Plagiarizing Sample SOPs Available Online
8 Reasons Behind Student Visa Rejection
Here are the eight most common reasons for Canada student visa rejection. While filing your visa application, be mindful of these rejection causes. You can effectively use your visa SOP and study gap justification letter to justify certain areas that you think visa officers might want more clarity on.
Failure to establish that you are a bona fide student
Not being able to justify the choice of your program
Failure to show your financial capability to live in Canada
Not possessing adequate English language proficiency
Incomplete documents presented with the application
Not clear career goals in the home country after the course in Canada
Lack of career prospects in the home country for the chosen course
Lack of identity of travel documents submitted with the SOP
Get SOP Writing Help for Canada Student Visa?
What is the refusal rate of Canada study visa applications?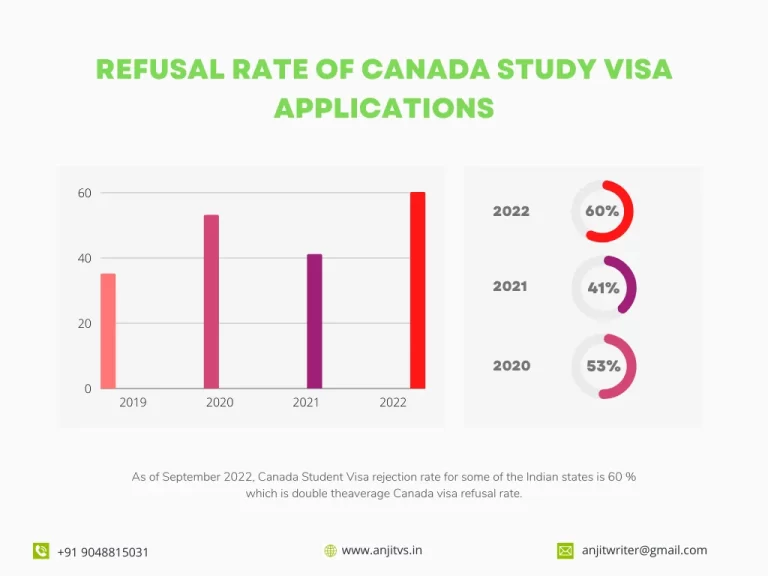 As one of the most sought study destinations by international students,
Canada receives thousands of student visa applications each year.
According to the latest report of IRCC, the number of international students holding Canadian Student Visa in 2021 is about 621,565 which is double the number of the year 2015.
Due to the rise in the student visa application, the rejection rate of Canada student visa has been increased.
As of September 2022, Canada Student Visa rejection rate for some of the Indian states is 60 % which is double the average Canada visa refusal rate.
The most common reasons for the visa rejection are financial instability, lack of course motivation and choice of the college, unavailability of Permanent Residence etc.
How to Apply for a Canada Student Visa After 12th?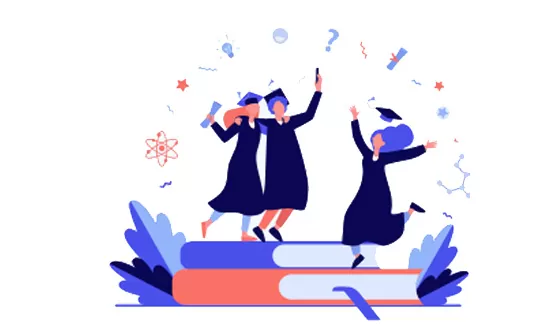 Lately, a growing number of students in countries like India fly to Canada for higher education after the 12th rather than waiting to complete graduation. What are the requirements to apply for a student visa in Canada after completing 12th?
Canada Study Visa Requirements After 12th
IELTS
Approval from the college or university for your graduation
GPA required by the institute
SOP for Canada student visa after 12th
Proof of funds to study in Canada
Letter of recommendation from at least two authorised personals
If you wish to take up a short-term program after completing your graduation, you can apply for a visa extension by writing a study permit extension letter of explanation.
Looking for Expert SOP Writers for Student Visa Canada
How to Apply for a Canada Student Visa After Graduation?
If you have already completed your graduation in your home country, you can still apply for graduation or post-graduation in Canada. In order to get a student visa after graduation, you need to fulfil the following requirements.
Select a course for your additional graduation or post-graduation or diploma
Get admission approval from the college or university
Appear for the IELTS exam and secure the required score
Write a compelling Canada student visa SOP after graduation
Have sufficient funds in your account to prove that you can manage your tuition fees, food and accommodation in Canada
Do You Need to Seek SOP Writer Assistance?
It is not necessary to seek any type of assistance from any writers to draft your Canada study permit essay or cover letter for study permit Canada if you are confident to write either of them on your own. However, if you are doubtful whether your SOP underperforms in any area, it is recommended to seek writer assistance.
Checklist to Write Your Own SOP
If you are planning to write the Canada visa SOP on your own, use the following checklist for your writing.
Get the recommended SOP format for Canada student visa
Know how to structure the SOP
Find out what the recommended word count
Have an in-depth understanding about your chosen program
Review a few sample letter of explanation Canada study permit to improve your understanding
Research your desired industry and its current status in Canada
Prioritize your points based on their relevance
Hire the Best SOP Writers for Student Visa Canada
Why is It Recommended to Seek SOP Help from an Expert?
Given the weight that Canada visa SOP carries in deciding one's chances of getting a study permit to Canada, it is better not to take a chance with this document and instead seek professional assistance.
Professional writers know exactly what to emphasise in your visa SOP because they do it most of the time
Since experts are familiar with the common SOP mistakes, they would avoid them in your document.
Professional SOP writers would use the finest and simple language ensuring maximum readability and engagement.
Most Popular Courses for Student Visa Canada
Here is a list of the top ten courses that student visa applicants to Canada choose to study.
Healthcare and medicine
Social Work
Computer Science
Economics
Media and Journalism
Engineering
Information Technology
Business Management
Nursing
Agriculture Science and Forestry
Eligibility Requirements for Getting Canada Study Permit
In order to get a study permit to Canada, you must fulfil the following requirements.
You must have secured admission at any of the designated learning institutes
You should have sufficient funds for your tuition fees, transportation, and food and accommodation while staying in Canada and valid documents to prove that
You should have no criminal records
An assurance that you will adhere to Canadian laws.
A written statement of purpose for Canada visa stating your intent of visiting Canada and future plans after course completion.
A guarantee that you will return to your home country after completing your formation in Canada.
IELTS TRF with the required score.
Medical examination certificate showing you are in good health and don't suffer from any several health conditions.
Get High Quality SOP for Canada Study Visa
What documents are needed for a Canadian study permit application?
Proof of acceptance from university/college
Proof of identity
Proof of funds
SOP letter for Canada student visa or letter of intent student visa Canada
Letter of recommendation
Any other documents visa authorities may request from you at the time of application processing
For More: IRCC study permit document details
That's It. Let's Know What You Think Now!
It is mandatory to write a flawless SOP for Canada study visa as it is the most crucial document in your visa application.
Are you ready now to start working on the document? We are eager to know how helpful this blog has been to you.
Do you have any doubts regarding any of the topics we discussed in this blog? Or do you wish to go through more best SOP samples for Canada student visa?
Whatever your thoughts are, let us know in the comments below. Wish you best of luck with your Canada student visa processing.