Are you facing writer's block and don't know what to write next in your SOP? Relax. You are not alone. More than 90% of the students we met admitted it. The statement of purpose samples that we share in this blog will inspire you to come up with fresh ideas of your own to help you write an impeccable SOP. Through this blog, you will 
Find tailor-made

SOP examples

for a wide range of higher study programs

Learn how to brainstorm for the most relevant points from

statement of purpose sample essays

written in specific contexts

Get inspired to use the right format and structure for your SOP
Statement of Purpose Sample
Look at our top-notch SOP samples. We strongly advise you not to copy or modify any information in the samples. Use them only as your starting point or reference material or just to help you get inspired. If you are not confident to write an SOP on your own, you can hire our professional writers for the same. Over the years, we have helped thousands of students secure admission to universities and colleges across the world through impeccable SOPs.
Download SOP Samples for Free to Read Offline
Want to keep copies of statement of intent examples on your system so that you can read it even when there is no internet? Click the button below to download all the sop samples pdf for your future readings. 

Download SOP Samples By Country for Free
We are delighted to give you access to our database of statement of purpose pdf samples by country and enable you to download them for free. SOP for each country differs in structure. Again, within each country, you will find further classification in SOPs based on their purpose.

Sample SOP for Canada Student Visa
Here is a sample SOP for Canada student visa. It shows what points you need to supply in an SOP when you write to apply for a Canada study visa. 

Sample SOP for Canada Visitor Visa
This sample illustrates how you must write a winning SOP for Canada visitor visa. Due to the higher chances of rejection, it is important to draft a flawless visitor visa SOP to Canada. 

SOP Samples for Canada Study Visa After Refusal
In this SOP document template, you will find out the major areas to focus on in a Canada study visa if you are writing it after the rejection of your visa application once. 
Sample SOP for Spouse Visa Canada
Planning to take your spouse to Canada, but facing difficulty to write a spouse visa SOP? Here is a sop for spouse visa Canada sample, refer to it and understand the importance of expressing the depth of your relationship in the SOP.

SOP Samples for PG Diploma in Canada
You must write an SOP for PG diploma in Canada differently than how you write it for a PG or UG program. The key differences can be learnt from reviewing the below given statement of purpose example. 

Sample SOP for UK Universities
SOP for UK universities must be customized as per the university guidelines. Go through our SOP samples to find out the points that need customization. This particular sample will shine a light on writing SOP for MSc Management in UK universities. 
Sample SOP for LLM in UK University
Looking to study LLM in the UK? Take a look at this SOP sample for LLM In UK university and write a fitting one to include in your application. It will double your chances of admission.
In this category statement of purpose template for Australia, you can find samples written for three different purposes such as SOP for Australian student visa, SOP for nursing in Australia, and SOP for CQ University in Australia. Pick up a sample that most closely aligns with your purpose and read that carefully. 

SOP for Ireland Student Visa Sample
Here is an SOP for Ireland student visa sample, look at it and understand how to express your motivation to choose Ireland and the chosen university over other popular global study destinations.
Here is an SOP for Germany sample written by a student who wants to pursue MBA in Germany. From the sample, it's very clear that the SOP for Germany student visa or SOP for masters in Germany must use a specific structure. 
Download Academic Statement of Purpose Example for Free
Here, we have compiled a large list of academic statement of purpose examples to help you understand how they are written in the context of different academic purposes. Locate the sample that identifies with your chosen higher study program and read it carefully. 

SOP Samples for MS in Computer Science
This SOP sample is written for an applicant who is applying for master's in computer science. If you have any relevant work experience in computer science, it is important to include details of that and write an SOP for computer science with work experience to impress your selectors. 

Sample SOP for MS in Industrial Engineering
This sample SOP for masters in industrial engineering will give you a sneak peek into the applicant's core competencies and show how they align with his/her interest in industrial engineering. 

Sample SOP for MPH/Master of Public Health
In this sample SOP for masters in public health, you will see how the candidate has written a powerful introduction. You will notice that the candidate has incorporated his involvement in front-line work during the pandemic to show his interest in public health.
Project Management SOP Sample
Here is a project management SOP sample for you to review. If you are applying for masters in project management, be reminded to check out our specific sample for the same to have better accuracy regarding the statement of purpose format. 

Sample SOP For Business Analytics
Want to get more clarity on writing SOP for Business Analytics? Review this statement of purpose sample pdf carefully. We do also have samples specially written for masters program in business analytics, which you can find in our respective page. 

Sample SOP for Data Science
Check out our free sample SOP for data science to build a strong foundation before you begin writing. We encourage you to check out samples for masters in Data science as well for more clarity if you are eying masters programs. 

Sample SOP for Logistics and Supply Chain Management
In this SOP sample, you will see how the candidate has carefully planned an outline and developed his narrative into a brilliantly crafted SOP so as to cater to the specific SOP requirements of the institution.
Sample SOP for Business Management
Unlike the generic SOP samples for business management easily found online, this sample gives a clear overview of the candidate's academic background and how his interest in business management was ignited. This is a case study for powerful SOP writing. 

Sample SOP for Hospitality Management
Look at this SOP sample for hospitality management. It starts with a simple yet convincing introduction and flows naturally to the body paragraphs where the writer discusses a series of relevant and latest information.

Sample SOP for Civil Engineering
Here is a customized sample SOP for civil engineering. If you are looking to write the SOP for masters program in the domain, make sure you emphasize your work experience so that your justification for the course selection will look more profound. 

SOP Samples for MS in Mechanical Engineering
The following SOP examples for MS in Mechanical engineering will give you a solid understanding of the structure and points for writing a statement of purpose for masters in mechanical engineering.
Given the high number of MBA specializations, we have compiled a large database for sample SOP for MBA. It contains SOP for MBA for freshers, SOP for MBA with work experience, SOP for MBA with engineering background and more. Locate your respective SOP sample based on your academic or professional status and review it before writing. 

Statement of Purpose for PHD Sample
PhD is the highest academic qualification in any discipline. Hence, SOP for PHD in chemistry or computer science or whichever subject you are eying must be written with due seriousness. This PhD statement of purpose example will enlighten you about all basic requirements. 
Statement of Purpose for Scholarship Sample
Discover what makes a scholarship panel issue scholarship to a student from this letter of intent for scholarship sample. It is not just skills that lead one to winning a scholarship. You will need to excel in other areas too and this sample brilliantly shows all those areas.

Sample SOP for Law Internship
Here is the finest SOP example for law internship. The highlight of the sample is the way the writer has presented his childhood experience to show how that evolved into his passion in law and generated his strong motivation in the field. Describing the motivation is an important factor in any SOP. 
SOP examples are nothing but SOP samples written to demonstrate how one should write an SOP for specific courses, universities or purposes.
Importance of Reviewing SOP Samples
Reviewing SOP samples offers many benefits. 
It helps you understand the best SOP writing practices

It helps you identify major points to incorporate in your SOP 

It inspires you if you are faced with writers' block 

It helps you validate your writing after finishing your own SOP
How to Make Use of SOP Samples?
Depending on your writing skills, understanding about the SOP and program, SOP samples can help you differently. However, the following guidelines will be useful for everyone wanting to make use of SOP samples. 
Read at least two different SOP samples and see how each of them is distinguished by the writer's perspective.

Compare your own SOP with an SOP sample and see how both perform in different areas such as articulation, introduction, conclusion etc. 

We strictly discourage you from copying from SOP samples as that can cause your SOP to be detected for plagiarism.

Do not download free SOP samples from unknown sources. It is hard to unlearn the negative influences of a poorly written SOP sample. 

Understand the correct structure and format from the sample you choose for your review. 
Why Shouldn't You Overlook the Format in SOP Samples?
The format used in an SOP influences the first impression it gathers from the reader. So, when you review samples, look at the statement of purpose format being used for different universities, programs, and countries. Apply them correctly when you write your own SOP. 
Statement of Purpose Format
Here is a generally accepted format for writing a statement of purpose. With slight changes as per the university requirements, you can customize this format for most SOPs. 
A brief introduction to your SOP and why you were driven to this field of study. 
Your academic and professional background and their relevance to your chosen field of study. An overview of your skills, strengths, extracurricular involvement, personal qualities etc. and how they make you a better candidate for this program. 
Write a solid justification for your choice of the course. 
Write your reasons for choosing this university and country for doing this course. Write what you know about the course curriculum and how the institute presents it to students and how that meets your expectations. For the country, explain how your specific field fares in the country. 
Write about your career aspirations. Split it into short term goals and long-term goals. If you have any academic aspirations, discuss that too.
Conclude your SOP summarizing all points you wrote into two to three sentences. 
Why Is It Good to Consult an Expert SOP Writer?
By hiring a professional writer to write your SOP, you can be assured of the following advantages.
You will get your SOP on time if you hire a professional writer. It saves your time and effort. 
When your SOP is written by a professional writer, there is no compromise on the quality.
Professional writers proofread the SOP several times keeping zero tolerance to grammatical or spelling mistakes. 
SOP writers can comply with your unique requirements like structure and format. 
A professionally written SOP will always have an upper hand compared to average SOPs that most students manage to produce. 
Each SOP sample is a source of new perspective and plenty of fresh ideas. 
They can inspire you and make you think differently so that you can come up with your own fresh perspective. 
We hope that the SOP examples shared in this blog helped you plan and write an impeccable SOP. 
We are excited to know which sample inspired you. 
We are open to accept your suggestions if you think we could still improve this blog. 
Feel free to let us know your thoughts in the comment below. 
Frequently Asked Question [FAQ]
We write SOP examples in the same way and with the seriousness as we write an SOP for an actual cause. We write it adhering to specific requirements of the course and the institute. We also make sure that it aligns with the background, interest and ambition of the candidate for whom it is being written.  
An SOP sample must start with an intriguing introduction showing how the candidate got interested in a specific subject.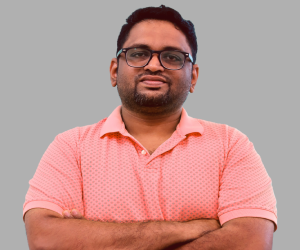 Planning to Hire Professional Writers?
SOP Writing Services in India