Statement of Purpose Writing Help in Dubai, UAE
Are you looking for reliable SOP writing help in Dubai, UAE? You are in the right place. Team AVS holds the reputation for being the most versatile and reliable statement of purpose writing help in Dubai, UAE. Our excellent and experienced professional SOP writers in Dubai, UAE can write you SOP for: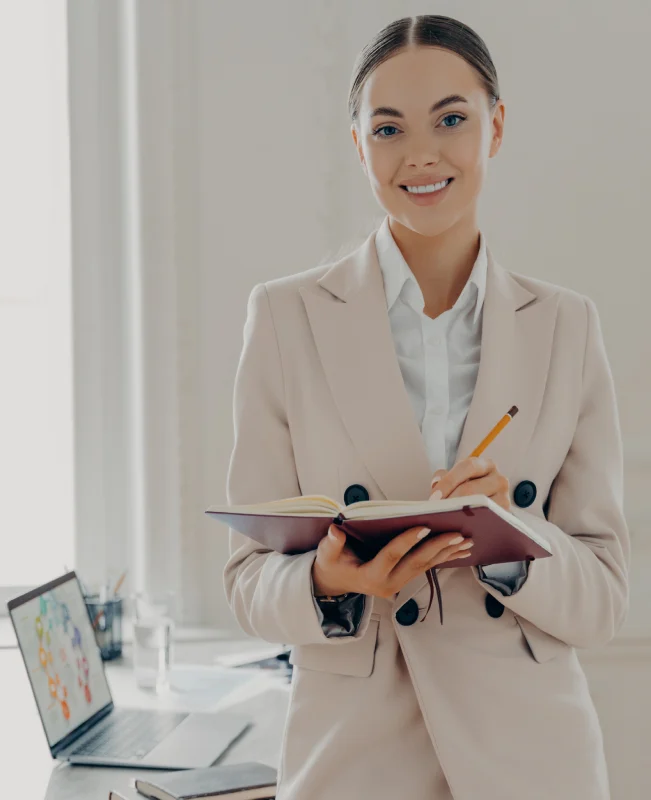 Best SOP Writing Service Company in UAE
Team AVS is a group of the best SOP writers in UAE with a craze for perfection. We craft all types of academic and professional documents. SOP writing is one of our top selling services along with cover letter and letter of intent writing. We stepped into SOP writing when we saw highly qualified students failing at the admission screening due to average SOP. Ever since we have only excelled at producing top-notch SOPs that deliver results. 
Why Should I Choose AVS for SOP Writing Help in UAE?
We have been able to keep our customers loyal to us all these years and we believe this has been due to our optimal SOP writing services. Our customers keep our reputation and clientele growing through word-of-mouth publicity. Here are a few exclusive features that make AVS different from other SOP writing services. This should help you justify your choice of hiring us for your SOPs. 
Our Excellence in Numbers
The following figures attest that we are the best SOP writing services in UAE. 
Why Is it Better to Hire Professional SOP Writers in UAE?
There are numerous advantages to hiring professional writers to draft your SOP. 
Types of SOP Services We Offer
A vast number of students insist on hiring us due to the diversity of SOP, cover letters, letters of intent and other academic writing services we offer. As far as the statement of purpose (SOP) is concerned, we have dedicated writers to draft them for visas, university admission, jobs and more. 
Hire the Best SOP Writers Near You
Our SOP writers can be found near your hometown in UAE. You can locate us by searching 'SOP writing services near me.' Below are our top location-based SOP writing services in UAE.
We Provide SOP Writing Services Globally
Our Statement of Purpose Writing Approach
When you hire our professional SOP writers in Dubai, UAE, we will strive to deliver you a perfect SOP. Here is how our SOP writing process is executed. 
You contact our SOP consultant in UAE and tell us about your SOP. We will send you a questionnaire asking for further details or schedule an interview for more clarity. 
We will share a sample to show you how we draft your SOP and what you can expect from us. We will also send you the estimated price quote. 
You will confirm the order by making the full payment. Once the order is confirmed, the best writer in our team is assigned to work on it. 
Review of the first draft:
After our writer completes the first draft of your SOP, we will share it with you for feedback. Your reasonable suggestions will be incorporated into the final SOP. 
Cross-checking by experts:
The final copy of your SOP will be handed over to our editorial team for cross-checking, formatting, and proofreading. 
You will receive the final copy of your SOP at the stipulated time or even before that. You may review it and let us know if there is any change you wish to add to your document within 24 hours of receiving it. 
Great SOP. Everything has been carefully written. Thank you Anjit and every member of the AVS team for the spectacular work. You are certainly the best statement of purpose writing help in Dubai.
Shuhaib Bin Muhammad
Dubai, UAE
I am happy to write this review about Team AVS. They drafted my German Visa SOP and SOP for university admission. Both were of excellent quality and fetched me good results. Thank you.
Nafeesa Yusuf
Sharjah, UAE
I came to know about AVS's SOP writing service agency in UAE through one of my friends in Dubai. She recommended it since it was easy to get connected and offered good customer support. After my own personal experience, I can attest to that.
Muhammad Rizwan
Ajman, UAE
Frequently Asked Questions [FAQ]
Yes, you can. We have qualified SOP writers in UAE with good knowledge of SOP requirements. 
We can quote you a price for your SOP only after assessing your SOP requirements. Your course, institute requirements and the total SOP length are factors we need to consider in order to determine the SOP price. 
Again, it depends on the length, course and to which institute you need the SOP. Normally, we could write your SOP in two to three days and deliver within four business days. However, if you need it urgently, you can go with our swift delivery option. This will let you have your SOP ready within 24 to 48 hours after placing the order.