Are you aware of the increasing expectations for assignment quality at higher education institutions? As assignments play a crucial role in student assessment, the importance of thoroughly researched assignments cannot be overstated. If you're feeling anxious, this blog is for you. It provides comprehensive insights into assignments and offers expert guidance on how to write an assignment in 2023.
What is Assignment Writing?
Assignment writing is one of the major tasks in coursework. It requires you to research a topic and present how you understood it using your own narrative and writing assignment examples.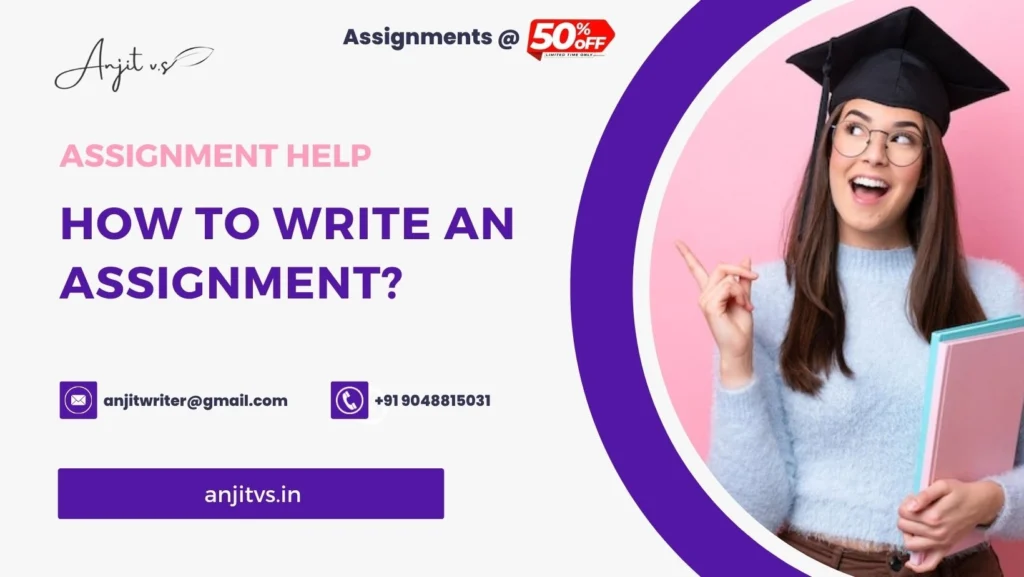 How to Make Assignment Effectively?
Writing an effective assignment demands a deep comprehension of the topic and a clear grasp of the specific formatting, structure, and style requirements set by both your educational institution and the subject area in question.
1.
How to write acknowledgement for assignment?
Write a concise acknowledgement in the assignment using a respectful tone. acknowledgement helps you express gratitude to people or sources that helped you in the assignment writing.
2.
How to make an assignment structure?
Basically, every assignment will have an introduction, body and conclusion. Coming to the paragraphs, figure out the extent of details and points you want to include in your assignment and how many paragraphs are needed for that. Check if there are any specific guidelines from the institute as to how the assignment needs to be structured.
3.
How to make an assignment outline?
Gather all the key points and subtopics within those and organize them logically. You have your outline ready. Now, follow this to keep the content of your assignment focused.
4.
How to write assignment introduction?
Write the introduction of your assignment ensuring that it gives the reader an overview of what you are discussing in the paper. A proper introduction will have the context of the assignment as well as a clear thesis statement.
5.
How to write body of an assignment?
Write the body including the most relevant information for your assignment. Include examples, analysis, illustrations and statistics to elaborate your narrative as required by the institute and the subject specifications.
6.
How to write an assignment conclusion?
Conclude your assignment reiterating the key focuses of your assignment. The conclusion should provide the reader with a clear takeaway from the points your assignment discusses.
7.
How to write an assignment summary?
The summary of your assignment is the brief recapping of the key ideas, points and findings on which your assignment is built. So, write it without losing the focus.
8.
How to write reference in assignment?
Find out whether you are required to adhere to any specific citation style and format your references accordingly. Common citation styles for references include Chicago, APA and MLA.
Selecting A Suitable Assignment Writing Style
Choosing an appropriate writing style to present your points is as important as researching the topic in assignment writing. Usually, you will be instructed by your institute as to which style to use. If no specific instruction is given, you can choose a style that suits the subject. So, here are the common assignment writing styles.
An experienced and expert content writer in India, I have diverse teams delivering top-notch content writing, branding, and overseas education services customized to my clients. At AnjitVS, the biggest service offering specialty is our customization grounded on quality, creativity, and client-value.
Writings for Professionals