Best SOP Writing Services in Pakistan
With over 10 years of experience, Team AVS consistently delivers a top-notch and winning statement of purpose for Pakistan's students and professionals. If you are on the lookout for the best SOP writers in Pakistan for hassle-free and transparent services, we are certainly your most trusted ally. 
With us on your side, you can have the statement of purpose for a multitude of unique reasons such as: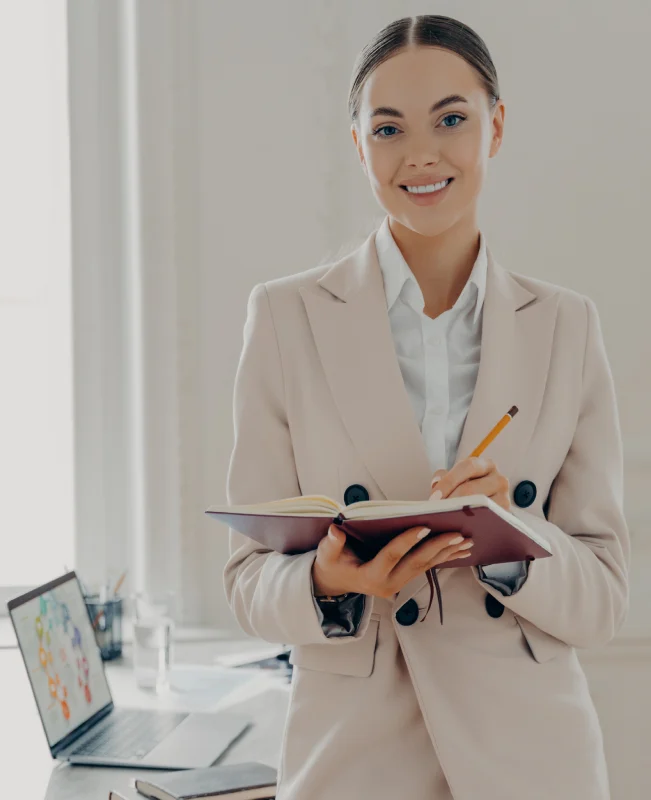 Professional SOP Writers in Pakistan
We are proud of the qualifications, experience and expertise of our SOP makers in Pakistan. We have trained our writers over the years with the best practices of SOP writing. 
We have 35+ full-time as well as freelance writers
All of our writers are highly qualified in diverse academic domains
Our writers possess excellent creative writing skills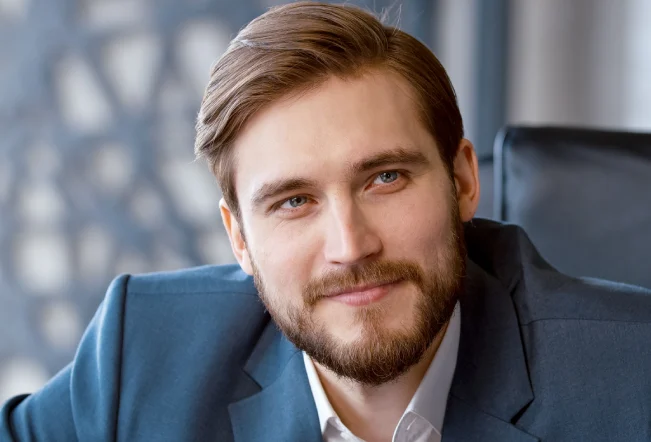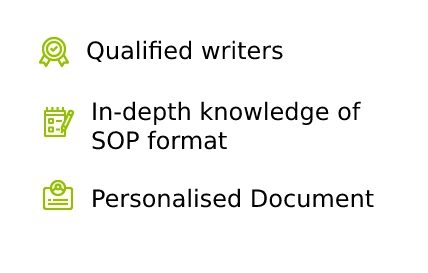 Why Choose AVS for Your SOP Writing Help in Pakistan?
What Are We Up to? Some Figures
Why Should You Hire a Professional SOP Consultant in Pakistan?
When it comes to higher education, every student wants to secure admission to the best university. Each application is scrutinized on merit, and the best candidate is given admission. SOP plays an important role in the selection process.
Types of SOP Writing Services in Pakistan We Offer
At Team AVS, we cater to SOPs of all kinds – be it for academic purposes like higher education or professional gains like a job change or promotion or interview. What makes us an excellent provider of all types of SOPs is that we have a specially trained team of writers for each purpose. 
SOP Writing Services Near Me
You can book our dedicated SOP writing services now from anywhere in the world. Our dedicated SOP writing services in Pakistan are available now in a growing number of cities. So you can easily find us in your search for 'SOP writing services near me.' 
SOP writing services in Gilgit 

SOP writing services in Peshawar
SOP writing services in Lahore

SOP writing services in Quetta
We Provide SOP Writing Services Globally
Here is how it works when you order our SOP writing Services in Pakistan. 
You reach us and tell us about your SOP
We confirm your order requesting further details
We send you samples and a price quote
You place order making full payment
We send you the first draft for review
You share your feedback and we make the final copy
Your SOP is cross-checked, validated and proofread
You receive the final copy of your SOP on time
Team AVS is a great team to work with for SOP. They curated an excellent SOP for my upcoming Oxford admission. I am truly satisfied with their service and the price.
Zia Muhammad
Peshawar, Pakistan
Excellent service and customer support. The price was affordable too. I would say Team AVS is the most reliable SOP writing service agency in Pakistan.
Sheena Haq
Islamabad, Pakistan
I thank Team AVS for writing an excellent SOP for my daughter. She got admission to the University of Toronto, Canada. If it was not for your SOP, it wouldn't have been possible.
Rizwan Ahmed Chaudhary
Quetta, Pakistan
Frequently Asked Questions
The easiest way to find out who the best SOP writer in Pakistan is to evaluate the customer rating of the writer. If the majority of the customers rate a specific writer above the average SOP writing freelancers in Pakistan, you can know that the writer is reliable. Team AVS is the number one SOP writer in Pakistan. We have the highest customer rating for any SOP services in Pakistan. Moreover, we cater to all sorts of SOP, cover letter and letter of intent requirements. 
We are sorry but we can give you the exact cost of an SOP only after assessing the SOP requirements. Usually, the cost of SOP writing in Pakistan is influenced by which subject you are seeking the SOP for, how quickly you need the completed SOP and what the word count of the document is. Once you share your requirements with us, we will be able to give you the estimated price. 
Once you share your SOP requirements with us, we will be able to finish writing it within 2 days and deliver it to you on the 3rd day after proofreading, editing and cross-checking. However, if you need SOP urgently, you can order it through fast-track SOP writing services Pakistan. This package enables you to get the completed SOP within 24 to 48 hours.