Bring more eyeballs to your commercials with impeccable ad copywriting steered to impress your audience.
Get Your Ad Copy From Industry Experts
Words Fitting Your Magnetic Ideas
Intelligent Trigger Words
Presentation that Persuades
What Makes Us the Best Advertising Copywriters?
When creating ad copies for you, we conduct extensive industry research and analyze your goals before writing the copies. This client-focus ad copywriting enables us to make every piece of ad copy:
Unique and simple

Well-intended

Attention-grabbing

Highly suggestive

Strongly convincing
Memorable and likable

Creatively superior

Originally conceived

Plagiarism-free

Copyscape approved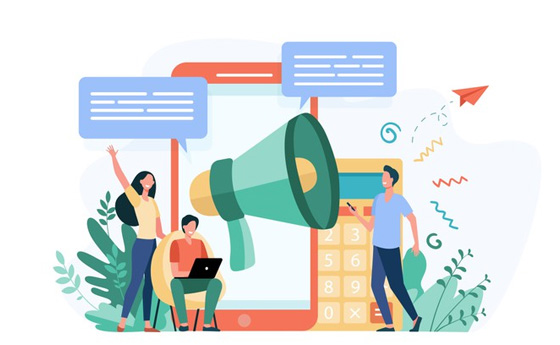 How Working with Our Copywriters Helps You?
In the last decade, we have worked with some of the most respected and recognized brands on their ad campaigns on diverse mediums. With this exposure, expertise, and insights, my team and I guarantee you the following:
High-quality advertisement copies

Multiple ad copywriting packages

Economic and reasonable rates
Timely customer care and support

Least possible turnaround time

Tailor-made copywriting services
Numbers Featuring Our Expertise
We Write Copies for All Types of Ads You Want
are available for brands, businesses, and entrepreneurs looking to put your product and service in the eyes of the public. My team and I can make moving ad copies for any kind of ads that you prefer, such as:
Google ads copy

Bing ads

Facebook copywriting
Google display ads

Newspaper ads

Print ads
Amazon copywriting

Retargeting ads

Pinterest ad copy
Web copywriting

Email copywriting

B2B copywriting
Industries We Made Ad Copies For
In the last decade, we created impressive ad copies for businesses and brands from almost all industry sectors. My team and I can create bespoke ad copies for businesses belonging to such industries as below and more:
Beauty and lifestyle

Food, cooking, and recipes

Health and wellness
Fashion and apparels

Sports and fitness

IT and technology
Make Your Ads Impactful with Ingenious Copywriting
Outshine your competition in emotionally connecting your audience with your products and services using our ad copywriting services. Bespoke and top-notch, our copies sell for you. Whether you need copyediting services, press release writing, or digital ad copies, we got you covered.
How We Make the Best Ad Copies?
01: Understand clients' vision

02: Learn the target audience

03: Brainstorm ad copy ideas

04: Create an ad copy draft

05: Edit copy to meet quality goals
06: Review copy with QA systems

07: Get client feedback for ad copy

08: Fine-tune copy for final delivery

09: Deliver the ad copy to the client
Want the Best Advertisement Script Writer? Hire Us!
Associating with a reliable and experienced content writer is important to create flawless advertisement copy. My team and I are the best choice you have, thanks to our expertise and experience in the creating writing spectrum.
Listen to What Our Clients Are Saying
The copy that Anjit delivered was as good as the association itself. The briefs were quick, and he understood the requirement perfectly. It was my best experience with any writer so far.




I was really impressed with the ad copy that Anjit wrote for my digital marketing ad. It perfectly captured the brand's essence while catering to the target audience. Thank you.




I was not happy with the ad copies that I got with some of the leading brands. Hence I associated with Anjit for my ad campaign. The copy was perfect, and I loved it. I recommend Anjit for any copywriting assignments.



Frequently Asked Questions
How fast can you start working on my project?
We are always ready to onboard a project any time you wish. Once we have reached the service agreement, all we need is your briefing. After the briefing, we start the project immediately.
What do you need to start writing the copy?
We would like to have a few details such as your brand profile, target audience, and ad-related information to tailor the content. You will get a comprehensive requirement list when the project gets finalized.
What is your charge for ad copywriting?
The charge for our ad copywriting depends on the project and your requirements. Once we get your requirements, we will send you a customized quote based on your project.
How long will it take?
Every ad copywriting project is a unique assignment that takes its own time. Hence, we cannot commit to a certain timeline. However, we strive to complete every project as quickly as possible.
Can I suggest changes in the copy?
Of course, you can. We will develop the ad copy after thorough interactions and consultations with you. Even then, you can suggest changes before finalizing the copy.