Get compelling SOPs strategically crafted
I offer best SOP writing services in Kerala at affordable rates. Not just me but students who have hired me also believe so. To earn that trust and establish myself as a reliable professional writer, I have done a lot of research, burned midnight oil. Staying updated with the changing trends in college application essay writing and personal statement development as well, my expertise has helped many students to secure admissions in the universities and courses of their wish.
SOP development requires immense proficiency and it is not that easy to get away with anything you scribble. There is no harm in admitting that you are not a professional, so you need assistance in developing an unbeatable Statement of Purpose and get a place in a reputed institution. These days, the eligibility criteria for different universities has become more rigid. So, you need a professional SOP writer Kerala to help you with the daunting task. I have been writing statement of purpose for students of various departments over the years and can help you to get admitted to your dream institution. So, if you are on the hunt for professional SOP writing services Kerala, you may feel free to approach me. Many students from Kochi, Trivandrum, Thrissur, Calicut and throughout India keep on approaching me and owing to the satisfaction enjoyed, they even refer me to others in need.
I have in fact written Statement of Purpose or Explanation for a lot of students hailing from Hyderabad, Mumbai, Pune, Chennai, Delhi, Kanpur, Coimbatore, Patna, Lucknow, Meerut, Bhopal, Kolkata, Noida, Gurgaon, Chandigarh, Bangalore and Ahmedabad etc.
I have written 5000+ SOPs for 100+ universities worldwide.
Need assistance? Reach me right now!
Competition is raging high in the academic circuit. Unless you have a professional hand crafting your SOP, it would be tough to seal a berth. With my experience and expertise in writing statements of purpose for students from various academic backgrounds, I can assist you to develop these documents. With the right selection of words, pitch, presentation and format, I can help you make an impact.
Fill up this online form with your information and reach out to me.
SOP writing tips
Well, there are times when you feel frustrated, particularly when you mess up with your statement of purpose. Here are some tips that experts follow.
1. Explaining the choice of a particular course : Every academic institution wants its students to explain why they opted for that particular course. The explanation needs to be sceptical as well as personal-view point-oriented. So, you need to create the Statement of Purpose in lines with the ideologies of the institution. I have been dealing with these requirements of students for several years and can provide matured statement of purpose at your request.
2. Practical activities related to the subject : When you hire SOP writer for your academic benefits, the professional includes certain practical aspects related to the subject. These are not book-oriented, these are rather based on practical life. In case you are looking for a reputed SOP writer Kerala, seek my services and I can provide you with the relevant materials for seamless success.
3. Your skills : There are occasions when you cannot demonstrate your skills, or fall short of words when you present your skills in the Statement of Purpose. When you hire SOP writer for academic purposes, he can help you with tailored materials, in lines with the profession. Particularly, in the case of professional courses, this portion of the Statement of Purpose has to be demonstrated in a sophisticated manner.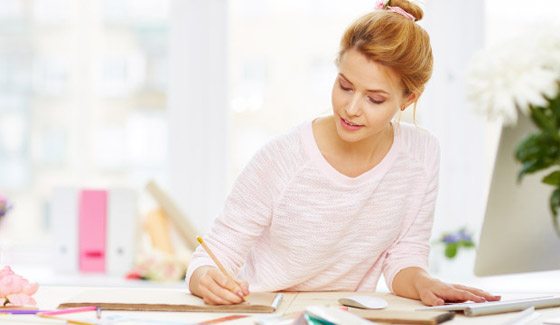 Best SOP expert in Kerala
When you go through a phase of stress, wondering who would write my SOP, the best option is to seek my services. Here are certain reasons why you need my services.
The SOP writing rates charged by me are nominal. I believe that the students need to excel in their academic fields with flawless matter. I provide customised statement of purposes at affordable rates for the benefits of students.
When students buy the services from an SOP writing company in Kerala, they expect flawless materials that are potent enough to win them eligibility. I do everything possible and scribble with all my heart to win you the deal. You will never repent for the investment made.
I warrant authenticity to my clients. The content that I provide is original and well-researched. So, you will never have any issue with copied materials. The qualitative riches are more than enough to get you a place in any reputed institution.
If you are in search of an agency in Kerala for Statement of Purpose development, you just need to contact me. You will have the materials crafted by me, the best SOP expert Kerala and propel your academic life to higher pedestals.