Are you tired of visiting website after website and not finding reliable information on how to write an SOP for human resource management? We assure you, you can go ahead reading this blog and find yourself totally satisfied by the end. We have all the information that you are looking for in this blog. It covers:
The best answer to the question: what is a statement of purpose for human resource management
Tips and strategies on how to write SOP for HRM course?
Format and human resource management SOP sample
What is SOP for Human Resource Management?
A Statement of Purpose (SOP) for human resource management is a write-up that consists of approximately 1000 words. It covers a series of information about the students who are applying for higher studies or jobs in firms in the human resource management domain. It is more or less like a cover letter or a letter of intent in a job application.
Why Do You Need an SOP to Apply for Masters In Human Resource Management?
SOP is the equivalent of a cover letter or a resume in the context of an application for higher education. When you apply for higher studies in a human resource management program, SOP is important for the following reasons.
Through your statement of purpose for masters in human resource management, you can convince the selection officers about your aptness for a career in the HR domain.
SOP helps you demonstrate your career goals – whether you intend to start your career as an HR trainee and then, later, get promoted to the roles of HR manager, recruiters or other HR professionals.
Through your human resources grad school statement, you can illustrate how you want to contribute to your homeland as an HR professional.
SOP is the only document through which you can outline your competitive edge over other candidates and thus prove your eligibility.
Institutes use the SOP to evaluate applicants' communication skills. A well-written SOP is solid proof for the written communication of a candidate.
SOP Format for Human Resource Management
The use of a well-recognized format will ensure that your SOP gets quick attention. There are two aspects to consider when formatting your SOP. The text and the paragraphs.
Text
For a text, choose a standard font such as Times New Roman or Ariel and use a standard font size (12 points). Use the font style and size consistently in the write-up. Additionally, set the line spacing to 1.5 or double.
Paragraphs
Divide your SOP into multiple paragraphs starting with a catchy introduction and ending with a reemphasizing conclusion.
Find the paragraph structure below.
Catchy introduction
Start your document with a catchy introduction outlining your passion for human resource management. It is recommended to use your personal story or experience to make it more personal, unique, and attention-grabbing.
Academic and professional history
Following the introduction, provide a concise account of your academic and professional history. It should cover all the relevant achievements, skills, and exposures you gained during both phases and how they align with the human resource management program you have chosen.
Motivation
In this section of the SOP for human resource management pdf, elaborate on your passion and interest in the subject. Explain why you want to go with this career path rather than any other available options. Share some concrete examples, for instance, a project you did that helped you realize that this is your way.
Why this university
Don't forget to customize your SOP by showing how your expectations are met by the institute. Show how the university's unique place in offering a well-packed human resource management program will favour you. Also, if the institute is in a different country than your home country, justify your reasons for studying there.
Gaps/weaknesses/challenges
If there are any potential weaknesses or gaps or challenges that need to be clarified in the application, write about them in the SOP but be careful not to let them be seen in a negative shade. Show what you did to overcome the challenges.
Career goals
Give a clear overview of your career goals. It should cover what you intend to do in the immediate future and then for the long term. Make sure to show how the program aligns with those goals. This will help convince the reader about your sense of purpose and direction.
Conclusion
Conclude by summing up all points and reiterating that you will be a strong candidate for the program. Express your enthusiasm about getting selected for the program.
Need Help In Writing a SOP for Human Resource Management? Click Here
Read Sample SOP for Masters in Human Resource Management
Now, take a few minutes to carefully analyse this statement of purpose for masters in human resource management pdf. Look at the way the introduction has been developed from the writer's anecdote and smoothly flows into explaining the academic and work history, respectively.
Human Resource Management SOP Sample
Till date there is no greater asset to an organisation than its human resources. Even at the brink of technological advancement and automation of jobs, there is a huge vacuum that the human workforce fills. With the passing of time, we have seen the transformation of human resources as a complex and dynamic area of study. I am an outgoing person and was always that kid who loves interacting with crowds. I was not aware of channeling this strength until I learned about human resources in my undergraduate years. In order to taper my focus towards my area of interest, I am looking forward to studying the MS in Human Resource Management offered by XYZ University.
My approach towards academics was very serious and hence, I was able to seamlessly achieve top marks throughout my educational tenure. I chose the Commerce stream in my high school to set my path towards comprehending the business world. My impeccable academic record helped me earn a seat at ABC University, one of the most prestigious business schools in the country. As I was diving deeper into the multidisciplinary curriculum of the Business Administration program, I came across subjects like Organisational Behaviour and Human Resource Management. These courses helped me learn the significant role of the people factor of any institution in deciding its success. For the graduation project, I submitted a research paper on the impact of employee motivation on organisational productivity, fetching me excellent grades and recognition.
Besides my academic experiences, I was exploring other ways like internships and volunteering opportunities to improve myself. I interned with the HR department at BlueSea Corporation and gained first hand experience in employee engagement, recruitment processes, benefits administration and workforce development. On interacting with the employees, my interest in pursuing human resources as a career intensified. I have also worked closely with Better Health and Unity Femina to provide access to maternal health and equal opportunities for women. These experiences helped me develop my communication skills, leadership and decision-making abilities.
On analysing my way forward, I realised that building a solid knowledge base is very crucial. A Master's degree in Human Resource Management will help me build on my existing knowledge of business administration concepts and principles. First filter I tweaked in my search for a fine academic program was my choice of country – the USA. Known for having multinational corporations and leading business schools, the USA presents the perfect environment for pursuing my higher education. Additionally, the diverse student crowd and workforce will increase my adaptability thus improving my flexibility to work with international teams. I can also learn the best practices that are followed and inculcate a practice based learning followed by American universities.
XYZ University is an obvious choice for business students who aspire to become experts in a particular niche. The MS program in Human Resource Management has a very updated curriculum that encourages research-based and practical learning. Together with classroom lectures, the curriculum is delivered through various mediums like case discussions, HR strategy presentations, field visits, guest lectures and much more. The faculty is well known for their expertise and are the best offerings of XYZ University. The program also has a great emphasis on technological interventions that will enable data-oriented human resource decision-making. The university attracts students from various parts of the world that makes the community a multicultural team. I am certain that this opportunity to earn my MS will be a life-changing experience on a professional and personal level.
In the short term, I aim to complete the degree with a distinction. This will make a good impression on the employers. I intend to return back home and join global business consultants like D, E or F. Besides working on a single HR team, I want to help companies uncover the potential of their team and unitedly achieve their organisational objectives. My international exposure in the USA will thus help me increase the value of workspaces across the world. In the long term, I see myself starting my own HR consultancy in my hometown and building foundations for small and medium scale local businesses.
I am excited about the boost that this MS in Human Resource Management will give my skills and knowledge. I have no doubt that this program will provide the impetus to achieve my career goals.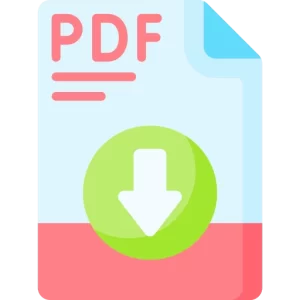 Download Statement of Purpose for Human Resource Management PDF
What Not to Include in the Human Resource Management SOP
There are a few things you need to be very careful not to include in your SOP for human resource management. Here they are.
| | |
| --- | --- |
| Plagiarism: | Plagiarism is a strict no. It can happen if you knowingly or unknowingly copy any sentence or point from an HR SOP template. So, make sure each sentence you write is unique. |
| Personal information: | While certain personal information is expected in the SOP, there must be a strict boundary between what to include and what not to include as per the context. |
| Political/religious views: | While there is nothing wrong with having one's own political and religious views, they shouldn't be reflected in your HRM statement of purpose. |
| Informal language: | Being an academic document, your HRM SOP must use professional language. So, avoid using informal phrasal verbs, idioms etc. |
| Cliches: | This will happen if you read and get influenced by SOP samples from untrusted online sources. Most SOPs that you easily find on the internet are filled with cliches. |
Need Help In Writing a SOP for Human Resouce Management? Click Here
Skills to Outline in Statement of Purpose for Human Resource Management
What skills would impress the selectors and make them feel that you are a good fit for their human resource management program? Here are some skills you can consider including in your SOP for human resource management. Make sure to substantiate these skills with examples of how they helped you deal with a particular situation or problem.
Organizational skills
Strategic thinking skills
Problem-solving skills
People management skills
Leadership qualities
Communication skills
Diversity and inclusion skills
Analytical skills
Guidelines for Writing SOP for HRM Course
Once you decide that you want to pursue an advanced education program in human resource management, you will notice that there are several types of courses meant for people at different academic levels. It is important to customize your SOP document in accordance with the program you are opting for.
Looking for Experts to Write SOP for Human Resource Management?
SOP for MBA in Human Resource Management
MBA is the most popular program in HRM. Here are the important points to keep in mind while writing an SOP for MBA in Human Resource Management.
Give a clear overview of what you have studied previously and how that makes you eligible to pursue an MBA in HRM.
Share any of your relevant achievements, skills, or strengths in the SOP so that the selectors get impressed about your eligibility and suitability for admission.
Understand the college/university expectations by going through their course details and application requirements.
Customize your SOP by aligning your profile with the course requirements and institute expectations.
SOP for PhD in Human Resource Management
Given that PHD is the highest academic program in the domain of human resource management, the SOP you write for PhD in HRM must reflect the seriousness of your choice.
Be careful to include only the most relevant information in your statement of purpose for PhD in HRM.
Keep your SOP short and straight to the point, adhering to the word limit of about 800 words.
Demonstrate how you will contribute to the field of human resource management after completing PhD in HRM.
Get ready with a fool-proof statement of purpose for human resource management for your PhD application.
Need Help In Writing a SOP for Human Resource Management? Click Here
HRM SOP Requirements for Top Countries
You can study Human Resource Management in any country of your choice. The three top countries that students opted for in the post-Covid years are Canada, the UK, and the USA. Find the few important things you must remember when you write SOP for these countries below.
SOP for Human Resource Management in Canada
Your SOP for human resource management in Canada must reflect the following things.
Your motivation for opting for advanced education in human resource management in Canada.
How do you intend to design your career in the domain of human resource management?
Why Canada and not any other country? Specify your intention to return to your home country post-course completion.
SOP for Human Resource Management in UK
SOP for human resource management in the UK differs from SOP for other countries in a few aspects such as:
SOP for HRM in the UK must be written complying with a format and structure recognised across UK institutions.
The SOP must give a clear account of the applicant's post-study plans – intention to return to the home country and career goals.
The SOP must be proofread carefully and should not contain any grammatical or spelling mistakes.
SOP for Human Resource Management in USA
Are you considering studying MBA in human resource management in the USA? Here are a few important tips to help you write a tailor-made SOP for the application.
Get ready with your SOP at least two weeks prior to the submission date. This is to ensure that you have enough time for any corrections.
Make sure that your SOP has clear answers to all questions that the admission officer of the US institute asks.
Format your SOP correctly. Use the font and font size consistently. Keep the length of an SOP for human resource management within the range of 1000 words.
Need Help In Writing a SOP for Human Resource Management? Click Here
Conclusion
By including a brilliantly crafted SOP for human resource management in your application, you can avoid unnecessary verification and delays in the application process.
We hope the tips and samples supplied in this blog were useful to you.
In case you need more help, we are happy to help you.
Simply let us know your question or doubt by writing it in the comment below.
We will revert with an answer shortly.
Best of luck with your SOP preparation.
Frequently Asked Questions [FAQ]
What is the purpose of HR SOP?
The primary purpose of an HR SOP is to introduce an HRM applicant to the admission panel of a college or university. The selection officers have no clue about the applicant since they have not seen them in person or talked to them. They know them only from the documents they submit. Unlike a resume or a GAP, SOP is much more detailed and contains contextual information and evidence.
Why should I hire SOP writers to draft my HRM SOP?
Hiring experts to write your HRM SOP has numerous benefits. Firstly, it helps you get a fool-proof SOP. Secondly, you can be assured that your SOP is written in compliance with the institute's requirements. Thirdly, it saves you time. Instead of spending weeks writing the SOP, you can entrust the task to a professional writer and instead focus on more important works.
How many pages should an HR SOP have?
Two to three pages are the ideal size for an SOP for human resource management. In number of words, this would mean 800 to 1000.