Get the Best Professional Company Profile
Focusing on what makes your brand special, we write the most value-adding and unique content for business profiles. It will include important aspects of your offerings, history, and other elements that your stakeholders, customers, partners, and creditors must know of. We ensure:
Copyedited and proofread business profiles
Blend of marketing and procedural knowledge
Top-notch content and matching design

Multiple revisions for all genuine cases
Quick deliver and deadlines compliance
Company Profile to Help you Gain Better Brand Image
A creatively designed, written, and promoted company profile can improve your brand image. But writing a company profile is not a walk in the park. It is a strategic process. Want to know how we can help your business with a profile.
Our Expertise Expressed by Numbers

Experts Company Profile Writers for Better Brand Image
Your business profile helps the brand confidently speaks about its services and offering and create a unique aura around it. The content and the design of the profile must complement the same. My team and I work tirelessly to ensure that it happens.
With us, you are assured to get a company profile that:
Defines your business mission perfectly
Outlines all the products and/or services
Introduces directors and key partners
Underlines your unique selling proposition
Promotes your website and online presence
Includes brand details to help increase sales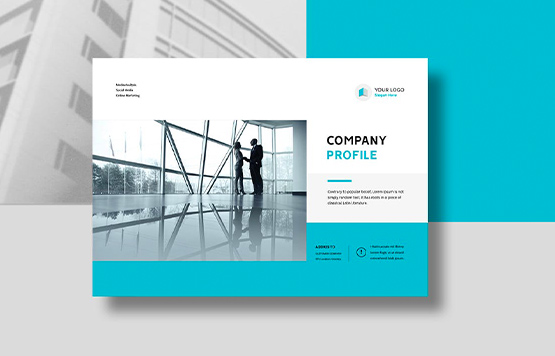 Who can rely on us
Over the last decade, my company profile writers and I have worked with leading businesses from diverse industries around the world. This has made us a connoisseur in creating brand-specific business profiles. Our expertise spans a variety of industries such as:
Accounting
Finance
Construction
Civil Engineering
Interior Design
Event Management
Export/Import
Housekeeping
Law and Order
Consultancy
Office Supplies
Pharmaceutical
Ad and Printing
Real Estate
Recruitment
Restaurant
Food Industry
Transportation
Hospitality
Automobile
Software
Technology
Grow Your Business with Our Business Profiles
It is hard to grow your business amidst fierce competition without an impressive identity first. With our company profile writing, you can ensure constant growth of your brand with a unique profile to promote and distribute.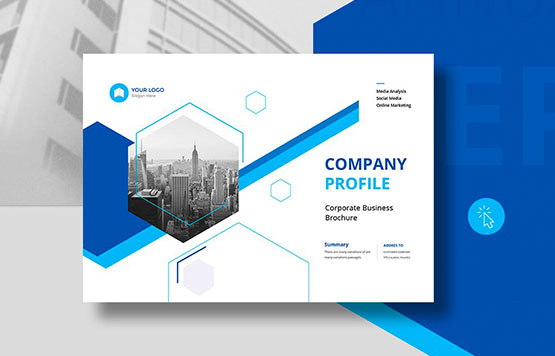 Our Company Profile Writing Process?

You may have understood that we have a definite strategy when writing business profiles. The strategy is executed via the process we follow to write a company profile:
Step 1: Identify the profile's purpose

Step 2: Outline mission statement

Step 3: Keep a consistent format

Step 4: Include all relevant details

Step 5: Get client's feedback and revise

Step 6: Final revision and profile delivery
Make Your Company Profile Stand Out
Among a deluge of company profiles online, it is not easy to stand unique and original. With my team to help you create the best company profiles, standing apart from the competition is a lot easier now. As a client-centric company profile writing company, we work exactly as you need to deliver business profiles that help you grow.
Want to Know What Our Clients Say?
Although ours is a startup, we needed a profile for a range of purposes. Anjit made the profile unique and stand out. The delivery was quick and the entire project was done in no time.

James


This was the first time that we worked with Anjit and his time. They know what they are doing and are professional. The content was perfect and how the profile was structure was top-notch. Highly recommended.

Alinta


The company profile was the best one we ever had. Anjit made the profile exactly as wanted. I thank him for the quick turnaround and professional approach.

Rahul

Are You Looking for a Reliable Company Profile Writer?
Talk to Our Support Team Now

Frequently Asked Question [FAQs]

Do you have sample company profiles to share?
Yes, we do. You can check them out on our website. You can also request us to send some more, if you like. Just share your email address.
Who is writing the company profile for me?
Making a company profile is a team effort. Everything is guided and executed under the supervision of Anjit to ensure quality and compliance.
What is your approach to creating content for business profiles?
We follow a strict client-first approach that focuses on the value that the audience expects from a business profile.
What is the cost of hiring your company profile writing service?
The cost of writing content for business profile changes from one project to another depending on the nature, scope, and goals of the client.
What if I do not like the content written by you?
We only finalize the content after getting the feedback from you and we are always open for revision requests that are genuine.