In today's competitive space of academic writing services, the question how to choose the right assignment help is often debatable. Oftentimes, students find themselves making incorrect decisions when selecting assignment help service because they don't have a clear understanding of what the selected writer can offer them. In this blog post, we will provide you with the basic tips for making the right decision for your academic papers.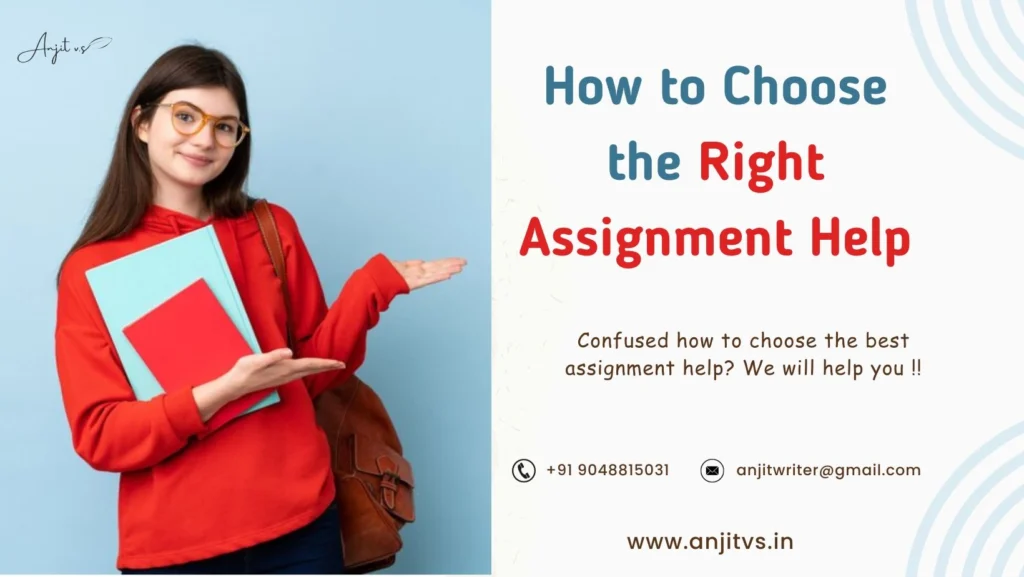 Why Choose Assignment Help?
Before we move forward in addressing how to choose the right assignment help, it is good to understand why you need to consider an assignment help in the first place. Here are a few scenarios where choosing reliable assignment assistance is essential for you.
An experienced and expert content writer in India, I have diverse teams delivering top-notch content writing, branding, and overseas education services customized to my clients. At AnjitVS, the biggest service offering specialty is our customization grounded on quality, creativity, and client-value.
Writings for Professionals