We Help Students Get Admission in Any Country in the World
Worried about writing a personal statement for admission to reputed universities in highly competitive destinations? We got you covered because we have written a huge number of personal statements for all leading academic destinations, such as:
We Write Personal Statements for All Academic Levels
Not all personal statements are evaluated equally. That's why you need customized personal statements that meet your requirements perfectly. Our personal statement writers make personal statements for all academic levels, such as:
Fellowship Personal Statement
Personal Statement for College
Undergraduate Personal Statement
Discover the Best Personal Statement Service for You
Every student dreams of studying in the best suitable institute. Thanks to the competition, it is never easy to get admission to a respected university without an intelligent personal statement. With Team AVS, you can share your visions, goals, and eligibility to secure admission to your dream university for your preferred course.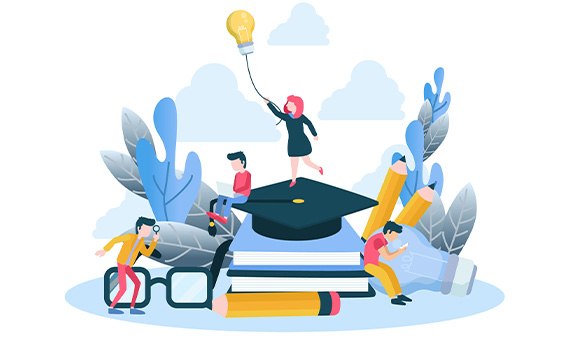 Course-Specific Personal Statement Writing Help
During the last decade, we have gained extensive industry exposure creating thousands of personal statements for a gamut of courses. The insights that we have imbibed help us create moving personal statements for even more courses, such as:
Why Hire Us to Write Your Personal Statement
Creating an inspiring personal statement is key to winning admission. However, thanks to the fierce competition, students may often be at a loss for the right words. But that's where our creative personal statement writers can help you with the following benefits:
Customized Personal Statements

Adept Personal Statement Format

Multiple Quality Check-Points
Automated and Manual Revision

Dedicated Originality Check

Assured Parameter Compliance
Customized University Personal Statement from AVS
Just like courses, universities would also have distinct requirements regarding personal statements. With our help, you can impress the admission committee of a range of top-rated universities in the world, such as: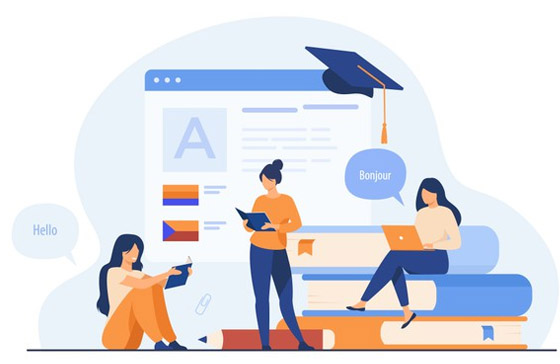 Benefits of Working with AVS for Personal Statements
Thousands of students would apply for the same course at the same university that you do, and to trump them, you need an impressive personal statement. This is where working with us makes perfect sense as we bring the following advantages for your favor:
Experience: Thanks to our constant presence in the field for a decade, we have deeper insights that help us create winning personal statements.
Expertise:Our experience of constantly working with students with diverse goals has helped us become expert personal statement writers.
Professionalism: Every personal statement we develop for our students is professionally developed, edited, and reviewed for maximum value.
Creativity: With Team AVS, you get creative writers who can put together sentences and ideas in the best way possible to engage the readers.
Faster Service: No matter how challenging your personal statement assignment is, we will complete the same on time, at all times.
Personalized Support: To satisfy each of our clients, we offer personalized support to our clients during and after the statement writing project.
Hire Our Personal Statement Writer
A personal statement, no matter for what course or university, must help you stand apart from all other applicants. It is often easier said than done. You need a reliable and expert personal statement writer like Team AVS. Talk to our team to get more details.
I had never thought that I could have someone figure out what I wanted to tell through my personal statement and write my thoughts exactly as I wanted to convey. Anjit VS is truly professional and genius.

Henrik


Thank you. Great work. I am happy to recommend your service to all my friends.

Remy


Anjit is very professional and timely. I was able to receive final copy of my personal statement delivered to me on the third day. They did keep me updated real-time about all processes – first draft making, final drafting making, editing, proofreading. Happy to recommend it. 

Xavier

Frequently Asked Questions (FAQs)
What details should I mention when I place the order with you?
The most important detail to include is the instructions for the personal statement. In addition, you must also provide the deadline, type of personal statement, and the word limits of the statement. If you forget any important details, we will get back to you.
How long should a normal personal statement be?
The length of a personal statement can vary from statement to statement and per the requirements of the university or college. However, Team AVS makes personal statements from 800 – 1000 words, which is average. However, we have written detailed statements that range from 1200 – 1600 words, as well.
Are my details secure with you?
Yes, they are. We have cutting-edge technologies to secure your data provided with us, along with well-maintained access control systems.
Do you have a money-back plan?
In our efforts to make every client satisfied with the work, we have a money-back plan. If you are unhappy with the work or we miss any deadline, you can ask for a refund. We will conduct an internal inquiry to see if the request is justified. Based on the findings, we will process the refund request.
I need a personal statement in 24 hours. Will the quality be compromised?
Not at all. We have systems in place to deliver personal statements within 24 hours without compromising quality. When you hire our express service, your project gets priority over normal packages, which helps us complete the same quicker.
What assurance do you offer for the quality of the personal statement?
Primarily, you can check some of the samples we have published on our website. These samples are genuine personal statements that we have written. You can also discuss with our team to understand how we make the statement for you based on your inputs. In addition, we also use premium tools to ensure that every piece of content is top-notch.