Expert Human Resource Management Assignment Help To Secure Good Marks
Secure top grades in your human resource management assignments without compromising the time for your important tasks. Our streamlined HRM assignment help combines expert guidance with excellence.
Why is Our Human Resource Assignment Help the Preferred Choice for Students?
Over the past several years, we've consistently been the top choice among students seeking human resource management assignment writing services. Our unwavering commitment to quality builds lasting trust and loyalty. The majority of our new clients come through referrals from friends who were once our satisfied customers.
Our Successes Through Figures
We Resolve Every HRM Assignment Writing Challenge
No assignment writing is easy. When it comes to drafting a Human Resource Management Assignment Pdf, students face a series of challenges. Read to understand what those challenges are and how we are equipped to solve them for you.
Adhering to the guidelines
 Every institute has its own unique set of guidelines regarding hr assignment for mba students. Adhering to them is a big challenge. Having prepared HRM assignments for hundreds of institutions, we adeptly stick to those requirements.
The use of factually incorrect data in the assignments can lead to poor scores. We have access to the most updated resources and data. Thus, it becomes easier for us to verify if all data incorporated into your paper is 100% accurate or not.
As a student, assignments are just a small portion of your academic exercises. Hence, meeting the deadlines alongside other important tasks becomes challenging. Even if you turn to us at the last minute, we help you meet your tight deadlines.
Critically assessing the topic
Oftentimes, the human resource management assignment questions would require a student to critically evaluate the topic and come up with insightful explanations rather than rephrasing theories. Our experts do this perfectly for you.
Formatting and referencing
Just like the depth and accuracy of the content, formatting and referencing too are important. Our HRM assignment help excels in using the proper formatting, and structuring as well as adding appropriate references.
Range Of Topics Covered By Our Human Resource Management Assignment Help
At Anjit VS Assignment Writing Service, we have dedicated writers to handle a wide range of human resource management assignment topics. Some of our expertise encompasses:
Organizational Behavior Assignment
Leadership and Development
Enlist Our Best HR Assignment Helper for Tackling Intricate Subjects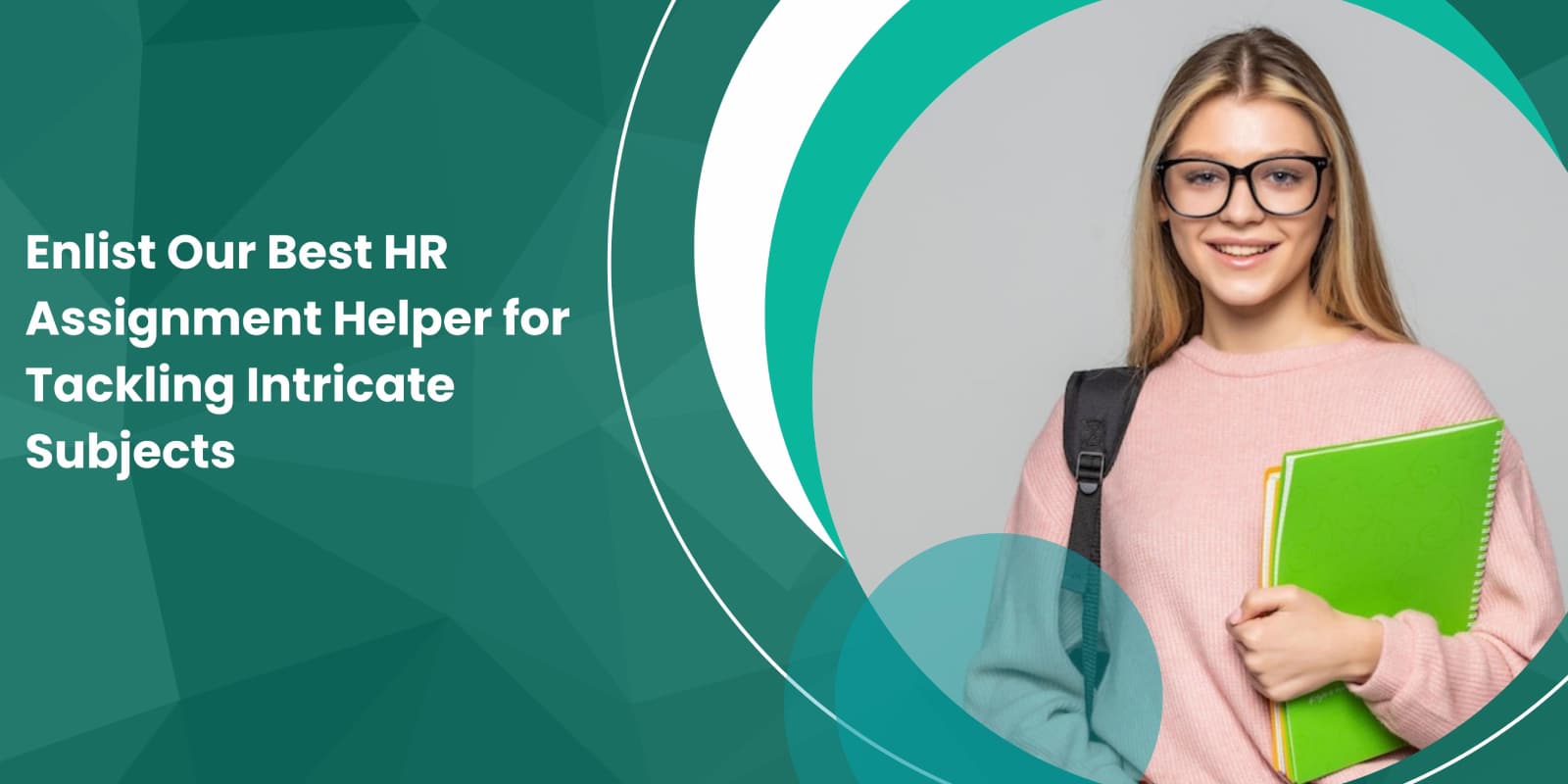 With our proficient writers to assist you, tackling intricate HR subjects and topics is no more a challenge. Contact us now to enlist our best writers.
Get Human Resource Management Assignment Help Anywhere You Go
Avail of our human resource management homework helps effortlessly across 100+ countries. Wherever you are, our support is at your fingertips, ensuring limitless guidance and assistance for your academic success. Here is a partial list of our service locations. Feel free to contact us to know about all the countries we serve.
How Do We Do It? Our HRM Assignment Help Process In Action
We schedule a meeting with you over the phone or email you a list of questions to clearly understand your requirements and expectations.
We go through the requirements you share with us and evaluate them closely to understand the scope of the assignment.
We enlist the most appropriate writer in our team to research your topic and initiate your HRM assignment.
We prepare an outline for your assignment and then develop each section of it step by step until we have a rough first draft.
You receive the first draft of the HRM assignment to review. You can share your genuine feedback with us.
We finalize your assignment in compliance with your feedback, the institute's formatting guidelines and our rigorous QA criteria. Then, you receive it on time.
It was during the end of my 2nd semester, I decided to seek HRM assignment help. My friends recommended Anjit VS to me. His writing style is superb and is of high quality. Extremely happy with their service and looking for further association in the future as well. 

I was a little apprehensive about whether I could complete my assignment on time. So I decided to seek assignment help for HRM course. I chose Anjit VS as my writer. He provided me with an assignment that reflects his subject knowledge. His writing style is awesome and has a great touch of professionalism.

I am extremely happy to have entrusted you to write my HRM assignment. It looks even better than the HRM assignment sample you shared with me initially. Outstanding customer service too.

Thasni Basheer, Hyderabad
I was in search of a freelancer to pay to do my hrm assignment. My friend recommended Anjit VS. I was impressed after my first interaction with the customer support agent. It was both friendly and informative.

I was in search of an assignment writer who could  write my management assignment at an affordable rate. My friend recommended Anjit VS to me. I must say his team has got great writers who are well versed with various concepts of Human Resource Management. 

I received my assignment today. It perfectly aligns with my expectations. From the introduction to the body to the human resource management assignment conclusion, everything looks tailored to the questions I shared.

Yesterday I received my HRM assignment. Greatly pleased with the work done by Anjit VS and team. They even did the HRM assignment cover page at an affordable cost. Thank you, Anjit VS and team. 

When I decided to seek help in HRM assignment, I with no doubt chose Anjit VS based on the previous experience I had with him. As expected, they provided  an excellent help writing human resource assignment. Thank you, Anjit and team. 

Order HRM Assignment Online!
No matter where you are, you can order our services from the convenience of your home now. Simply fill out the form below to initiate the conversation.
Frequently Asked Question [FAQ]
What is HRM assignment?
HRM assignment refers to a task or project given to you by your educational institution. It helps them evaluate your understanding, knowledge, skills, or creativity in the domain of human resource management.
How will your HRM assignment help me?
When you choose us for your HRM assignment writing, we will research, develop and write the assignment on behalf of you, saving you time and effort which you can efficiently use for other important tasks.
Do you provide me with a human resource management assignment maker near me?
Absolutely. We have a growing presence in most of the major cities in India and several countries abroad. If you are looking for an assignment maker near you, we are capable of the same. Also, all our services are available online. It means geographical distances won't limit us from providing our services to you.
Would you solve my assignment-related queries?
Yes. We operate a dedicated customer support desk to solve all your HRM assignment-related queries. Whether you're seeking a cheap HRM assignment helper, curious about pricing, or have any other queries, we're here to provide instant solutions.
How quickly can you complete my HRM assignment?
We offer two different plans – standard and deluxe. Under the deluxe plan, we can deliver the completed assignment within five business days. The standard plan will deliver the assignment within ten business days.