Soar to Success in Your Degree with Our Best Marketing Assignment Help Services
Expert Marketing Assignment Writer Support 24/7
Whether you need help with marketing homework at any time, our team of expert professionals is available 24/7 to support you. You can reach out to us via phone during our office hours or through email, our contact form, or WhatsApp during non-office hours. Our dedicated experts will promptly respond to guide you as soon as possible
Why Choose Us for Marketing Assignment Help?
Anjit VS assignment writing service is a leading provider of college/university level assignments. Our services are increasingly chosen by a growing number of students in more than a hundred countries worldwide. Here are a few factors that make us the ideal choice for marketing assignment help online. 
In-depth knowledge of marketing
Rather than speaking from a peripheral level, we dive into the specific marketing topic you need. Be it digital or conventional or global or B2B marketing. 
Expertise in assignment writing
We have more than a decade of experience in assignment writing. We pay attention to every nuance of assignment writing to benefit the most to you. 
Outstanding writing skills
We employ skilled writers with strong linguistic and creative writing skills. They bring clarity, cohesion, readability and logic to each sentence. 
We make sure that your assignment is formatted in an approved standard incorporating proper citations, references, text customization preferences and more. 
Our standing within the international student community as a trustworthy assignment writing service is a guarantee that every newcomer can rely on.
Numbers That Showcase Our Superiority as The Best Marketing Essay Help Provider
We Are Proficient in An Abundance of Marketing Assignment Topics
At our assignment writing service, we provide marketing homework help for any topic under the domain– be it brand marketing, inbound marketing or B2B/B2C marketing. Take a look at some of the major topics we covered recently.
Marketing strategy assignment
Social media marketing assignment
Marketing management assignment
Marketing plan assignment
Business marketing assignment
Brand management assignment
Internet marketing assignment
Strategic marketing plan assignment
Service marketing assignment
Confront Complex Assignments with Confidence and Seamlessness with Our Online Marketing Assignment Help
Put aside concerns about intricate marketing assignment questions. We are committed to helping you navigate any topic with ease and certainty. Contact Us Today!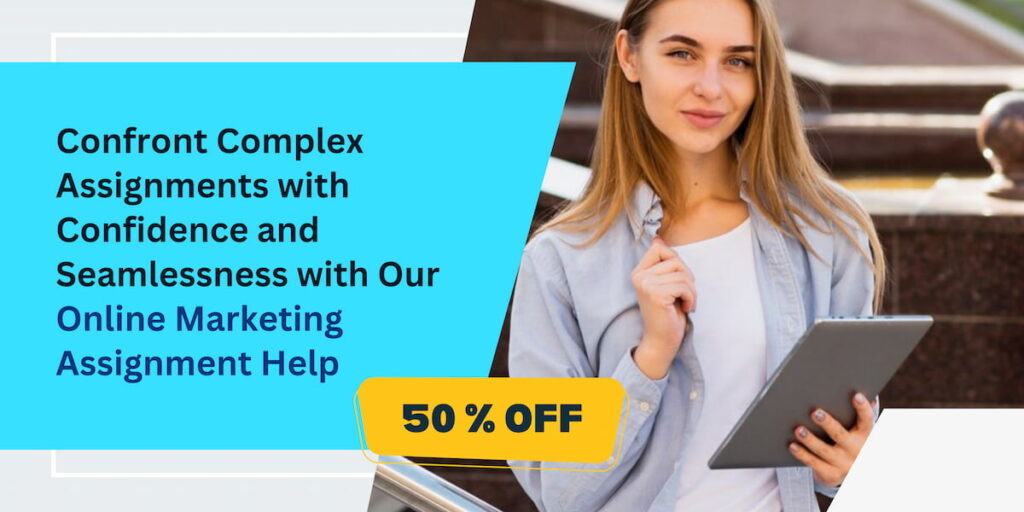 Who Will Benefit from Our Marketing Essay Writing Service?
While students are the primary group of beneficiaries of our marketing assignment help online, there are others who benefit. Find out who all benefit from our exclusive marketing assignment writing services below. 
Our services cater to a wide variety of students. Postgraduates, undergraduates, PhD students, diploma students, high school students. 
Academic researchers who want to know in detail about the latest trends in the domain of marketing often find our services useful as we incorporate well-researched data into the discourse. 
International students who study in places like Canada, the UK, the USA, Australia etc. will have to take up part-time jobs while studying. They immensely benefit from our services as it helps them balance their multiple commitments.
Professionals, especially those in the field of marketing, frequently approach us for case studies, discourses and illustrative essays on advanced marketing strategies, concepts and trends. Our insightful works help them bolster their expertise. 
We Deliver Assignment for Marketing Students Throughout the World
Launched as a service offering marketing assignments for college students in India, we have now expanded our capacity covering more than a hundred countries worldwide. Some of the top destinations we assist students in are: 
Other Academic Writing Services We Excel At
While assignment writing is our primary service, we don't confine ourselves solely to this area. We take pride in our diverse portfolio of academic services, which includes
Marketing Assignment Sample

Here are some marketing assignments examples to help you delve into an actual assignment and see how meticulously it has been written by our professional writers.
How Do We Draft Impeccable Assignment for Marketing Students? Our Process
Contact us via WhatsApp, Email, contact form, or Phone to share the specifics of your marketing assignment.
Upon evaluation of your requirements, we'll generate a price estimate and send you an invoice along with payment instructions. Complete the payment to advance.
Our experienced writer will commence work on your assignment. The final, meticulously proofread, and edited copy will be delivered to your email.
Experiences Shared About Our Marketing Assignment Help
I feel totally lucky and blessed to have found your team to do my marketing assignment. It was the best decision I took because it significantly raised my grade from 70 per cent to 85 per cent.
I would have never contacted you with a request to pay someone to do my marketing homework unless I realized that your prices were reasonable. When compared with the quality and time spent, it's worth every penny.
As a first-year MBA student, I had a tough time to write my marketing assignment on B2B and B2C marketing concepts. Your experts wrote the paper in simple terms. I understood these topics by reading the assignment.
I would say getting an assignment from Anjit VS has two advantages. One, you will get top-quality assignments. Two, you will learn the subject deeply. Greatly recommended service.
Anjit VS has helped me complete my marketing assignment on two different occasions. Three years ago, for my BBA final semester and now my MBA final semester. Thank you so much.
There is no better help with marketing homework to buy than this. They have a great team of writers, all of them either PhD or MBA holders. They are quick to respond.
My previous service provider was very slow in responding. I missed my deadlines twice. After choosing Anjit VS for my marketing assignment for MBA, I have never defaulted deadlines.
If you ask me, how did I do my marketing homework so well, here is what I have to say. The outstanding marketing assignment help from Anjit VS and the team.
I am here to send my love and appreciation to the marketing assignment writers at Anjit VS Writing Company. If only they hadn't helped me, I wouldn't have made it.
I totally owe my success in MBA to the marketing assignment writers at Anjit VS. They gave an in-depth analysis of the topics I suggested, which made my presentation much easier.
I am happy to recommend Anjit VS and the team for any sort of marketing assignment help. Given their reputation and experience, there is none that has an edge over them.
Thanks a lot for providing me with the best marketing assignment writer to do my project on e-commerce marketing. It was a much-needed help. I was able to retain the 90% score I had from the first semester.
Get Assignment Help on Marketing from Experienced Professionals
Frequently Asked Questions
To write an assignment on marketing, first get to know the exact topic you are required to work on. After that, create a roadmap for your research, writing, formatting and submission and execute each one by one.
Assignment writing services are a great boon to marketing students. These services help them submit their assignments on time and ensure 100% original and relevant content in the papers. Assignment writing services from reputed providers like Anjit VS are rendered by highly qualified professionals with strong marketing background.