Best Company Profile Designing And Writing Services In Bangalore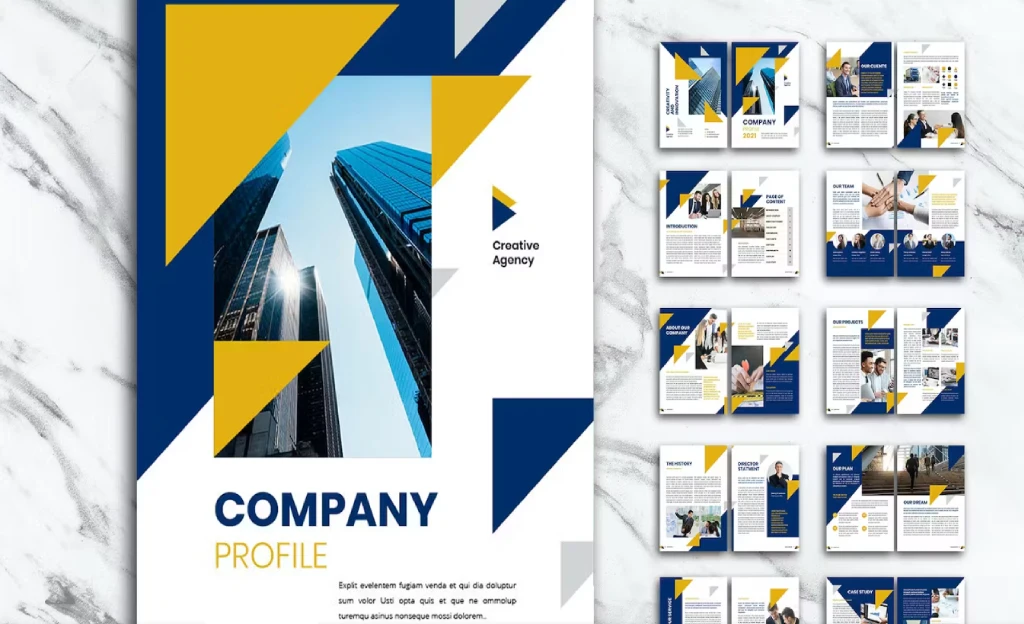 Why Choose Us For The Best Company Profile Designing And Writing Services In Bangalore?
When you hire a company profile designing and writing services in Bangalore, you expect superior quality and innovative approach both in the design and content. Our professionals at AVS are hell-bent on delivering the same to you.
Expert Company Profile Designers in Bangalore Will Help You Improve Your Brand Value
The quality of your company profile, both content and design, will have a strong impact on your brand value. By incorporating top-notch quality in both, we will help you achieve that. 
What Makes Us Best Among Professional Company Profile Writers In Bangalore?
For almost a decade, we have been charted as the number one professional company profile writers in Bangalore. And what makes us the best? Look at our trade secrets. 
Company Profile Designing and Writing Services in Bangalore For All Industries
We are a company profile writing services in Bangalore that caters to all industries. From software to event management to construction, we handle projects for all industries with equal expertise and perfection. Here is a list of the top industries we most frequently associate with. 
Make Your Business Profile Shine with Our Company Profile Designing And Writing Services In Bangalore
There is no shortcut to making your business profile stand out from the rest than having the best company profile design services in Bangalore write and design it for you. For more details, get in touch with us today. 
Check Company Profile Sample
How We Design and Write Excellent Business Profile for You in Bangalore – Our Process
Step One: Market Research
When you contact us and share your requirement with us, we will conduct market research to find out more about your business and target audience. 
Step Two: Finalize content and design
Based on our findings and your inputs, we will decide on the content and design for your business profile and finalize the same after discussing them with you. 
Step Three: Write Content
At this stage, we will write content in each section of your profile such as overview, mission and vision, management, products and services etc. 
Step Four: Design your profile
We will come up with a customized design for your business profile that aligns with your business, aesthetically present the content and attracts your target audience. 
Step five: Proofread and edit
At this phase, we will subject the business profile to careful proofreading to find out mistakes and make it 100% error-free and well-structured and smooth to read. 
Once the business profile is ready, we will deliver it to you. Upon receiving it, you can go through it carefully and let us know if there is anything you wish to have improved within the next 24 hours. 
Best Company Profile Writers in Bangalore – Hire Now
It is on us to make your business profiles catchy and more informative for your audience.
I am totally satisfied with the decision to hire AVS for my company profile. It was a 100% smooth transaction. On the first contact, they clarified all my doubts and showed me the roadmap. I was baffled when I got the completed work. It lived up to my expectations. They are the best company profile services in Bangalore.
Siddharth Bharath
Electronic City, Bangalore
AVS team is the number one provider of company profile writing in Bangalore in my opinion. What I am mostly attracted to in their service is their customer support. They maintain the highest professionalism in it.
Hiren Malhothra
HSR layout, Bangalore
Thank you AVS team for offering me the best company profile writing help in Bangalore. We had an executive meeting today at the office and everyone remarked on the business profile. We hope it will be a big booster to our marketing efforts.
Sai Kiran
KR Market, Bangalore
Are You Looking for Experienced Company Profile Designers in Bangalore?