Let Our Best Resume Writing Services in Delhi Help You Win Quick Recruiter Attention!
Worry no longer about how you can impress your recruiter. Let our best resume writing services in Delhi make it easier for you. We have over a decade of experience in crafting super-class resumes that never go unnoticed. We provide you with: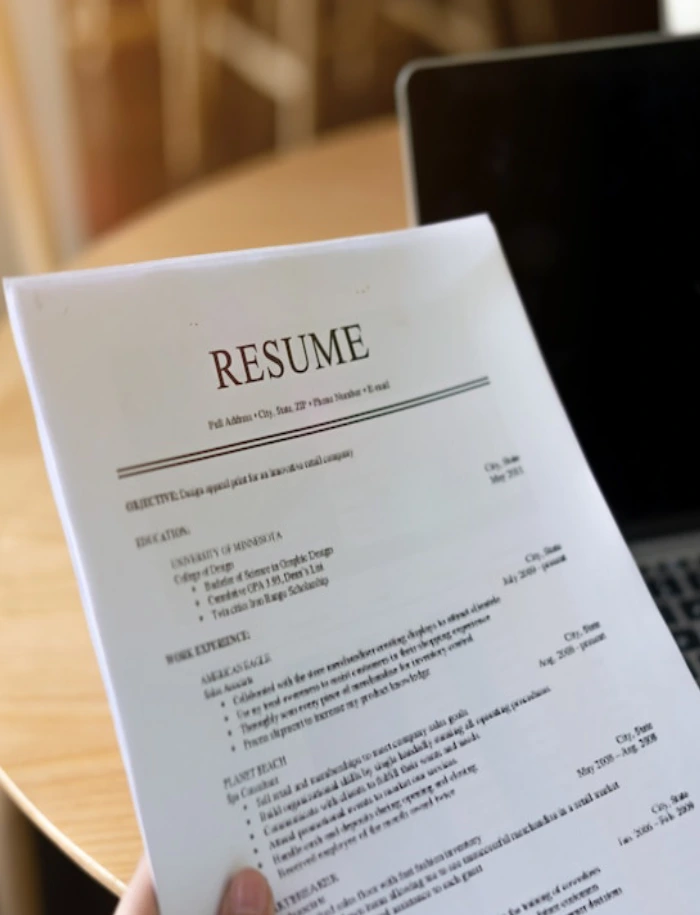 Salient Features of Our Resume Makers in Delhi
Our certified resume makers in Delhi have helped thousands of candidates land their career positions. Here are some of the key areas where they can empower you and help you stand out in the talent pool. 
Expertise: We possess in-depth knowledge of employer expectations, hiring trends in respective industries and the evolving job markets. With this, we help you navigate the competitive landscape. 
Targeted Content: We craft each resume using targeted content to give you maximum visibility and originality before HR. We significantly enhance your profile suitability for your target role. 
Wholistic approach: Besides resume writing, we can guide you on areas like cover letter preparation, LinkedIn profile creation, interview preparation etc to help you navigate the difficult phases. 
Transparency: We give you total transparency when it comes to our pricing, revision policies, payment methods and customer support. Be assured of having a smooth transaction with us. 
High success rate: 99% of customers have been successful in landing their jobs after they started to use professionally written resumes by our certified resume writers. We are proud of this impact.
Our Success Translated into Numbers
Our Professional CV Writers in Delhi Can Help You Surpass All Others
Want to surpass all others in the competitive landscape of job interviews? Let our professional CV maker in Delhi shoulder the challenge on your behalf. Contact us for prompt assistance. 
CV Writing Services in Delhi at Your Doorstep
Distance will no longer be a challenge when you choose us for professional resume help in Delhi. No matter where you reside in Delhi or which local employer or company you want to optimize your resume for, we got you covered. Our streamlined help designed specifically for people searching 'resume writing services near me' will help you find us in all major industrial and residential areas in Delhi.
Our Professional Resume Writing Services in Delhi Cover Key Positions in All Industries
At Anjit VS, we offer streamlined and best resume writing services in Delhi for more than 200 job titles spread across all major industries like healthcare, media and entertainment, manufacturing, retail and e-commerce, tourism and hospitality, education, finance, construction, real estate, IT and professional services. Here is a short list of top job positions we create resumes for.
Resume services for Chief Executive Officer (CEO)
Resume services for Registered Nurse
Resume services for Sales Representative
Resume services for Human Resources Manager
Resume services for Data Scientist
Resume services for Software Engineer
Resume services for Marketing Manager
Resume services for Financial Analyst
Resume services for Project Manager
Resume services for Graphic Designer
We Follow a Simple Yet Systematic Approach to Resume Making
To make it simpler and easier for you, we have evolved a six-step resume writing process. Here is how it works. 
Initial contact and data collection– After you contact us, we collect your details like experience, certifications, achievements, skills and strengths and any other info that helps us understand your background better.
Free assessment and consultation: Our experts will peruse all information you share with us and guide you regarding the type of resume you should pick and other tips for your career take-off. We send you the invoice and samples to decide.
Order confirmation: After reviewing the prices and the samples, you may decide to submit the payment to confirm your order and get our professional resume maker in Delhi to start working on your CV/resume/biodata.
Resume development: We start the process of drafting your resume highlighting your strengths, optimizing it with ATS friendly keywords and illustrating your value position and professional narrative in a clear and concise manner.
Review and refinement: We send you the first draft of the resume to get an early glimpse of how it would be. You can suggest any modifications to it if you want or give us the green signal to proceed to the finalization stage.
Final order delivery: Once your resume is finalized, we meticulously review it, validate it as per industry standards and convert it into your desired format – template Word or PDF. After that, we will email the soft copy of it on or before the deadline we promised you.
I was struggling to write my resume because I had lots of inconsistent career transitions. When I shared my case with Anjit VS, he guaranteed a personalized resume with targeted content. Highly satisfied with your resume services Delhi.
Sujit Chauhan, Delhi
Anjit VS exceeded my expectations with his world-class resume writing services in Delhi. I was thrilled to realize how potential and job worthy I was after seeing my skills and strengths were put in the right words.
Hamza Yusuf, Delhi
Thank you Anjit VS for crafting my resume, cover letter and LinkedIn profile. These three had a very positive impact on my job application and hiring process. My hiring manager commented on the quality of my resume during the face-to-face interview. Thank you so much.
Niranjan Naidu, Delhi
Experience the Difference Our Skilled Resume Makers in Delhi Can Make. Get In Touch to Start Collaborating with Us.
Frequently Asked Questions