When you come across the term 'content', you think of those perfect combination of words that are used to promote your products and services, either through online or else the offline media. A qualified content writer Pune can provide you with the right edge in this aspect. Trust me! I have helped many.
Well, if you are looking out for top-grade content writing services in Pune, you can get in touch with me. Based in India, I have around ten years of experience in content development. Apart from heading a team of fellow copywriters in Pune, I am a seasoned campaigner in the trade. I have catered to the needs of several industries with right words that tells and sells. These include fashion, accessories, tourism, finance, law, software, food products, ecommerce, home accessories and décor, automobile, gadgets and real estate etc. I have a good understanding of different industries and before starting to scribble, I do the necessary research about the latest market movements and writing tones and styles.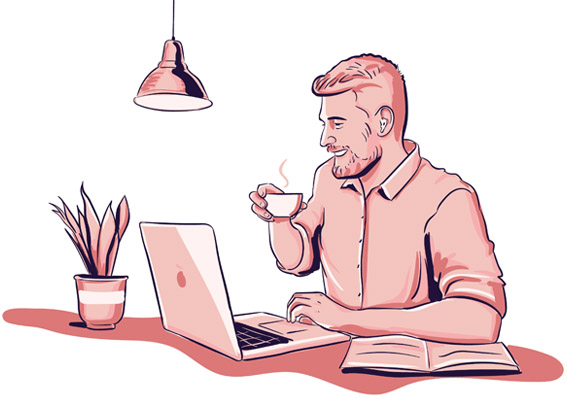 There are a lot of businesses looking out for the best content writing companies in Pune. From past many years, I have been writing for agencies and individuals from different niches for a wide range of their requirements. When I interact with the clients, there is one interesting thing I hear too often- about their past experiences from copywriters. Though there is no shortage of content creators in Pune with exceptional vocabulary, the main issue is that most of them keep their writing style the same – irrespective of the nature of business and target audience. Well! I respect the creative writing ability of one and all but understanding the way of putting down the words to serve actual purpose is very crucial. So, this is one of my areas of focus. I have thoroughly researched and studied to master the different tones and styles of writing for multiple niches and content types- blogs, articles, newsletters, web pages, proposals, company profiles and almost everything.
How relevant is content writing Pune to your business?
Advertisement has been a part and parcel of marketing. There are different ways to reach out to your customers. You need to understand the pulse of the potential clients and act accordingly. With SEO articles, web contents, blogs, advertisement copies and other matters in your website, you can fancy chances of a better process for marketing your products. In this aspect, you can never underestimate the power of engaging matter in your advertising initiatives. A good content writer Pune understands the needs of a client better than anyone else.
Besides if you need any corporate writing services in Pune, I can avail that as well. It may vary from business profiles, company summary, marketing letters, application letters, apology letters, DEMI official letters and so on. You can get perfect services from me when you are willing to create a good name in the industry.
Custome Heading
SEO is actually the most vital aspects of many businesses. It is something really dynamic as Google algorithms keep on changing every now and then. I always keep a keen eye on the same and make sure that my content is always considered with due respect by all prominent search engines, globally. Though many clients have their own strategies in place for SEO, if they need me to do the research for keywords, I can help in that as well. I have purchased various reliable SEO tools to get you the best keywords to focus.
Plagiarised content destroys your ranking and reputation. It can even land you in legal complications owing to copyright issues. Whether is technical content or medical content, I keep my text 100% original. This is extremely important while offering medical and technical content writing services in Pune; this in fact applies to all types of content creation and development. Moreover, unique content elevates your brand authority and your prospects consider you as a dominant player in your specific industry.
Copyediting and proofreading are another aspects that I never skip. No matter how carefully you write, errors can creep in one way or the other. Even minute grammatical issues, sentence construction problems or typos leave blotches on your brand value. A single mistyped word many times has the potential to change the meaning of whole text and context. As a freelancer offering professional content development(creation) services in Pune, I keep my part clear. Each material I deliver undergoes multiple rounds of copyediting and proofreading. I follow techniques like reverse proofreading to make sure that my brain is never deceived by the automatic or involuntarily skipping that our eyes do while reading a content we write ourselves. I recommend this to all my fellow freelance content writers and content writing agencies in Pune.
What makes me the most professional freelance content writer in Pune?
As a content writer Pune, I have provided my services to companies of varied types. You can get your brand image moulded in the right manner when you get the matter created by me.
I provide 100% unique stuff- Copyscape Premium passed.
I am available throughout day and night, 24/7.
I know SEO copywriting and this will immensely benefit you.
I proofread the matter developed multiple times before delivery.
I never violate deadlines.
I am prompt in responding to the clients.
With proper coordination with your in-house team, I ensure utmost satisfaction.
So, if you have the need to boost up your business, get equipped with my content writing services in Pune. Investment made in my services will return back to you as manifold.