Your hunt for a professional freelance content writer in Chennai has landed you to the right place. I can definitely help you with all types of your wordings related needs, both for web and print media. As far as the contemporary market scenario is concerned, there is immense scope for creating new business avenues. If you seek assistance of an expert freelance content writer Chennai, things are much easier. A well-crafted matter not only sells, it in fact educates customers and this is really helpful for establishing your brand as an authority.
With people shifting to web at a rapid pace than ever before, websites have become crucial for any business. You can get a leading status in your industry when you depend on a professional writer for your website in Chennai.
Apart from website, there are other tools of advertisement as well. These include advertisement scripts, brochures, press releases, catalogs and so on. When you choose the words well and craft absorbing content for customers, you gain from all fronts in your business. I master the skill of perfectly playing with words.
Apart from these, there are official letters to deal with your clients, and these need a flawless tone and pitch. I am into this industry since long, and when you seek effective content writing services in Chennai from me, you will definitely gain the professional edge and progress in your business with great strides. My assistance for official communication can be of great help.
I am based in India and have supported customers from varied industries. When you bank on me for my professional content development services in Chennai, you will get long-term benefits.
Why I am a preferred freelance content writer in Chennai?
You can rely on me for brochures, press releases, travel blogs, social media wordings and every variety of writings. There is nothing that I can't scribble. I have served for a wide array of business verticals and industries.
I craft 100% unique matter that is checked for originality using Copyscape Premium
Content development services Chennai by me is initiated only after proper research.
Being in the industry for long, I can quickly understand your exact requirements.
You will never see any delays in response. I am available 24/7.
I am well aware of SEO based writing techniques.
Before delivery, the developed matter is proofread 'n' times.
I never violate deadlines.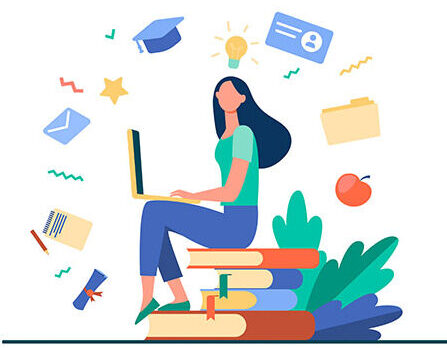 Get professional assistance with your SOP
Writing an impactful SOP can be a challenge without adequate knowledge or creativity. With my assistance, you can craft a high-quality SOP, that can make the difference. Once you reach out to me, I will assess your requirements and provide you with a quote. Next, I would collaborate closely with you to develop the statement of purpose. You simply need to provide me with the basic information, and specifications that you want me to include in the SOP.
Once you reach out to me, I will take care of the needful. Fill up this form with the necessary information for me to get back.
Being an English Content Writer Chennai
Businesses in Chennai have no issues finding writers in native language. The struggle always had been to get the best English content writers who can convey ideas in a professional manner. Here is how I do it.
My specialization as a freelance content writer Chennai covers all forms of writing. I try to use maximum active voices to write; passive voices in English appears indirect. English is an authoritative language with commanding words and I tame it for you. My content , whether it is for website, blog or article will be clear and simple; no jargons or hard to crack words are used. Readers are not mere search engine algorithms. Your actual prospects are emotional beings and the focus has to be on the way they are thinking. In my experience, simple content drives best results.
Content writing services in Chennai for your business
Words arranged strategically forms the core of your business. Communications matter a lot. It is obvious that when you choose the best content writer Chennai, your business will gain more favouritism among the prospects. A copywriter in fact bridges the gap between your company and customers through effective and professional content.
You can give me a knock whenever you are in need of professional content writing services in Chennai. I can definitely bring positive changes to your business communications.
Hire the best content writer freelancer Chennai
I have an extensive portfolio to showcase; a blessing or opportunity that only few copywriters get. It has been years since I am writing. Started off just as an article content writer Chennai, the challenging and creative requirements encountered in this journey were really interesting and exciting for me. Even today, I take up every project with same level of enthusiasm. Over the years, I have written for almost all types of businesses in Chennai. Availing best and top quality services has been a priority for me, at all times. Whether it is a single article work, a whole website content, a long lasting blog updating contract or social media content management, I can assist you in all ways. In short, I have made crucial contributions to many businesses in their branding and marketing initiatives. Reach me to know more!