Are you looking for an experienced and creative brochure content writer in India to help you? In need of a comprehensive brochure content writing service provider who can add value and creativity to your brochure abundantly? If the answers are yes, you are at the right place. I can help you with creative and engaging brochures that will converse to the heart of the audience.
A brochure must be able to communicate the unique features and advantages of associating with your brand successfully to the audience.
Keeping this in mind I always develop and support my clients with delivering top-notch brochure designing services and content that are
One of the most experienced brochure copywriting professional in India, I am fortified with exceptional experience and expertise in the field to come up with impeccable brochure content. This will complement your brochure design in the perfect way for better results.
I Have Served the Following Industries as a Brochure Content Writer
As one of the most experienced and creative brochure content writers in India, my client list is a pretty extensive one. Over the course of my professional experience that spans nearly a decade, I have worked from businesses and organizations from various business verticals.
Some of the industries that I have served as professional brochure content writer and designer are as follows:
Information technology and science industry
Travel, tourism and hospitality industry
Business management and administration
Banking and insurance sector
Higher education and skill development sector
Medical, wellness and healthcare industry
Creative and art industry
Sports and entertainment sector
Automobile and transportation industry
Engineering, manufacturing and construction
The experience working with each of these industries has helped me understand the singular requirements of businesses from a brochure and the nature of the audience. This has bestowed upon me exceptional insights about these verticals while working on the next project.
How Can I Offer the Best Brochure Content Writing and Design Services in India?
One of the first things that you will do to find a brochure content writing and design service provider in the market is to search for a brochure designer and copywriter on Google. You will find numerous websites and freelance writers who offer brochure content and design. However, how can you make sure that you will get the best service from them? However, when you hire me to work on your brochure project, I bring with a range of qualities and advantages that are simply impossible for others to replicate.
This is what makes me different from all other freelance brochure content writing and design services in the market.
These advantages are: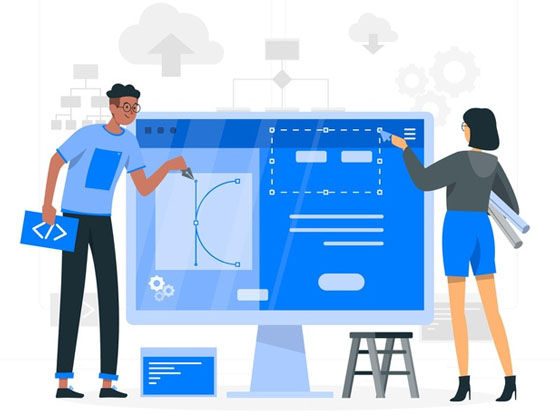 I am an experienced brochure content writing and design professional
For more than a decade I have been working in the field associated with numerous businesses of different sizes and scopes. I have delivered numerous brochures for MNCs, NGOs, startups, and other government organizations as per their unique requirements. This experience has endowed me with a unique set of industry insights which will be valuable for your project.
I have a unique quality assurance system for world-class quality
The quality of the content and design of a brochure has an important role in deciding the effectiveness of a brochure regardless of its target audience. Therefore I often go the extra mile to ensure that the quality of the design and content for my clients is the best. I have integrated a unique quality system that never lets mediocrity crawl into my content or design ever.
Multiple brochure content writing and design services for my clients
I understand that each of the clients that comes to hire me has different requirements and expectations when it comes to their projects. Therefore, I associate with my clients offering them tailor-made content writing services that match their creative, functional, and budgetary requirements perfectly. This is why I have become one of the best in the market.
Highly affordable brochure content writing and assign services
As I worked as a freelance brochure content writing and design service provider, I have made my offerings extremely affordable and economic to all my clients. If you are a small company or an MNC wanting to impress the audience with an excellent brochure, I can help you deliver you the best brochure without diminishing the value that you expect.
Timely customer service with a professional team
The satisfaction of my clients is everything to me. Therefore, I often go the extra mile to work closely with my clients, understanding their expectations deeply. In addition, I also have a professional customer care team who is always on the move to help my clients with everything they require regarding the project and the content and design being developed.
I combine each of these traits with the project and requirements of the clients in an effective way to come with an approach that's singular for my client's project.
This approach ensures that they get the best content and design from me at economic rates.
Hire your brochure content writer
Wondering how to make a difference in your customer's psychology with the traditional brochure? Well, I can help you on your mission, even when digital advertising modules are popular in the age of information. You simply need to reach out to me and furnish all the details I ask for. Request for sample brochures to get an idea about how I make them unique. You, too, can get something outstanding crafted to promote your business.
Let's discuss regarding the content, length, format, and style of your brochure content. Reach out to me for a custom quote for your brochure content. Let's get started!
What Makes My Brochure Content and Design Unique?
In order to make the content and design that I develop for my clients, I have devised a unique project delivery process that helps me address all the requirements of the clients in the best way possible. This is the major reason that the content that I write and brochure design that I develop for my clients' brochures are the best, outstanding, and engaging.
The process is as follows:
Phase #01: Gather the creative and functional requirements from the client
Phase #02: Understand the client' business and the target audience
Phase #03: Create a strategy unique for the project and client' audience
Phase #04: Start working on the first draft and design for the brochure
Phase #05: Implement the quality assurance process on the content and design
Phase #06: Deliver the first copy of the brochure for client assessment
Phase #07: Gather adequate feedback and suggestions from the client
Phase #08: Integrate the client feedback and suggestions to the brochure
Phase #09: Deliver the final copy of the brochure as the client needs
This process is followed with each of the projects that I undertake. As such, the content that I write and design I develop always prove to be par excellence.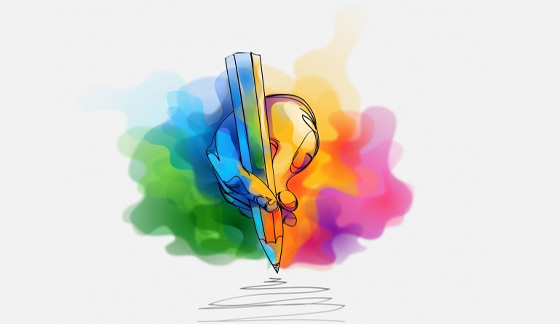 Hire My Brochure Content Writing Help – Best Brochure Designs
No matter, what kind of services or products that you try to sell, it is important that you have an exceptional brochure that can connect with the audience at an emotional level.  However, it takes creativity and ingenuity from the part of an experienced brochure content writer in India to make that happen.
If you are looking for such a professional who can help you with professional content writing and design services, I can do that for you.
With over a decade of experience in the market, I make sure that each brochure that I develop is:
Apart from all these qualities, the brochure content that I write and deliver will be free of any plagiarism and approved by Copyscape premium.
If you need a brochure that can improve your sales and business prospects by connecting to the audience the right way, I can help you.
Talk to my client support team to gather more details about the same.