A professional advertisement writer in India with nearly a decade of experience, I create impeccable advertisement copies for you to impress the audience and induce them to take action. I offer a variety of advertisement content writing services for various businesses and corporate entities according to their unique product placement and audience preferences. My service expertise as an ad writer extends beyond the domestic marketing spectrums to international businesses and multinational companies as well.
As an advertisement script writer in India I make sure that each of the advertisement copy that I will write is:
Singularly simple
Well-intended
Attention grabbing
Highly suggestive
Strongly convincing
Memorable and likable
I have been delivering well-written and uniquely developed advertisement content for businesses to impress its audiences in the best possible way. Therefore, if you need an advertisement copywriter to produce world-class content to fuel your advertisement efforts, I can help you more than you realize.
Industries that I Have Served As an Advertisement Content Writer
I have been working closely with a slew of businesses and organizations helping them create excellent advertisement copies that match their promotional visions and audience preferences. During this period, I have associated with marketing managers and sales professionals from diverse businesses that want to connect with their audience in the best way possible.
This has given me the opportunity to serve brands from a variety of business verticals as:
Fashion and apparels
Health and wellness
Sports and fitness
Travel and tourism
Sales and marketing
IT and technology
Food, cooking and recipes
Real estate business
Beauty and lifestyle
Yoga and meditation
The expertise of working with such diversified businesses have afforded me with the finesse and creativity required to develop perfect advertisement copies that bring out the best advertisements to sway the audience to take actions in favor of the brand. No matter what the essence of your advertisement copy and the message that you want to share with the audience are, I will make sure that the message connects with the audiences in their hearts so that your brand will be etched onto their hearts effectively.
That's why I have such a long list of clients who keep coming back to me hiring me over and over as their preferred and trusted advertisement script writer in India.
What Makes Me the Best Ad Copywriter in India?
When you want to hire an advertising copywriter for your business, the first thing that you will do is to search for the best advertisement content writer in India on Google. You will see millions of results for your search. Now, how will you ensure that you get the best advertisement content writing service from the writer that you are going to choose?
That's a big question that you need to answer even before starting to think about hiring a particular advertisement copywriter in India. However, while I do not have any e claims to make about being the best in the world, I really do care about the services that I offer to my clients. I often go the extra mile to understand their requirements and create perfectly drafted advertisement copies that can help them meet their promotional objectives.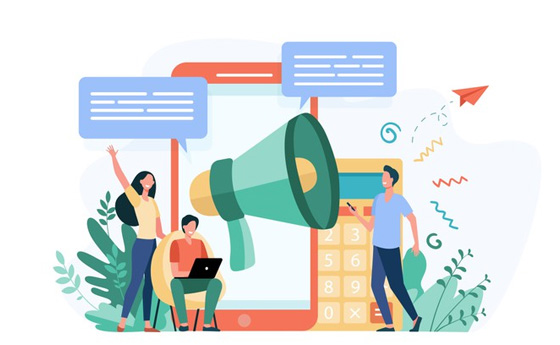 When you hire me as your advertising copywriter in India I guarantee you with the following:
High quality advertisement copies
I believe that quality is the most defining aspect of any e advertisement copy writing. Hence I take extreme care to ensure that the content that I deliver content that lives up to the expectations of my clients all the while confirming to global standards of advertisement copywriting.
Economic and reasonable rates
As I look to associate with all types of businesses from MNCs to startups, I offer highly affordable services to all my clients. My vision to ensure maximum value for the investments made by my clients is what helps me deliver highly affordable ad copy writing services.
Timely customer care and support
I treat all of my clients extremely closely and with great respect for their time and association with me. Hence I have arranged a full-fledged customer support team to provide them with all the support and assistance they need when it comes to any project with me.
Least possible turnaround time
I realize that each of my clients requires the advertisement copies to be delivered within the deadline agreed for the project. Therefore I always take all the measures to ensure that the copies are delivered at top-notch quality as per the unique requirements and specifications of the clients on time.
Multiple ad copywriting packages
I serve various clients with numerous products and service requirements from diverse business verticals. Therefore, I offer a variety of advertisement copywriting services that meet their creative, budgetary, and functional requirements at all times. That's a promise that I uphold all the projects.
All these unique service traits that I have made a part of the advertisement copywriting services that I offer make me among the best in the business when it comes to advertisement copywriting.
I know what my clients require and I work tirelessly to ensure that all of their creative and functional visions about their promotions are met through my advertisement copy.
That's the major reason I have a long list of clients who continue to associate with me even nearly for a decade.
Make an impact with your advertisements
The ultimate goal of every advertiser is to steal the emotions of their respective audience groups. With a dedicated assistance from my end to draft your advertisement content, you can outshine your competitors. After all, a powerful advertisement calls for an insightful conceptualization. You need to coordinate closely with me, while I develop the right strategy for your brand.
Let's discuss the challenges you have been encountering while marketing your products or services. The more you open up to a professional, the faster you can bail your business out of the challenges! Give me a call any time you want!
What Makes My Advertisement Content Writing Services the Best?
As one of the most reliable ad copywriting services providers, I always make the effort to conform to all the requirements of my clients. More than anything, the satisfaction of my clients matters to me. It is with such an attitude that I have developed a comprehensive advertisement copywriting process to never leave any of my clients with a distaste for my offerings.
The process is as follows:
Stage 01: Understanding the creative vision and requirements of the client
Stage 02: Learn about the target audience and their preferences
Stage 03: Brainstorming session to come up with unique content ideas
Stage 04: Create the first draft of the content and rework the same
Stage 05: Copyedit the first draft to conform to quality and creative visions
Stage 06: Pass the content through the quality analysis system
Stage 07: Deliver the content copy to the client for feedback
Stage 08: Incorporate the ad copy and fine-tune the same for final delivery
Stage 09: Deliver the final content to the client via preferred means
Each stage of the process is carefully carried out to ensure that the advertisement copy is able to meet every creative and artistic vision of the client.
Want the Best Advertisement Script Writer? Hire Me!
If you need a reliable and experienced content writer for your advertisement copy, I am your best choice. I can work with your in-house marketing team as an extension of your team with any of your promotional projects.
I bring to the table a unique set of creative copywriting for ads that will surely mesmerize your audience to take action in your favor.
With me as your advertisement content writer, you are assured to get the best content for your ad that is:
Creatively superior
Originally conceived
Plagiarism-free
Copyscape approved
You are assured to get all that at the most affordable rates. Now, where can you get an experienced and proficient advertisement content writer with all the qualities?
Right here!
Contact my client support team to know more details about my service offerings.