Map Your Resume to Your Dream Job with Our Certified Resume Writers in Hyderabad
We understand how recruiters assess your resume. Our expertise and experience help us pay attention to the intricacies of resume making. We specialize in crafting resumes that align perfectly with the job requirements and employer expectations. So, we are the right team of experts to support you in the pursuit of your career dream. We promise you: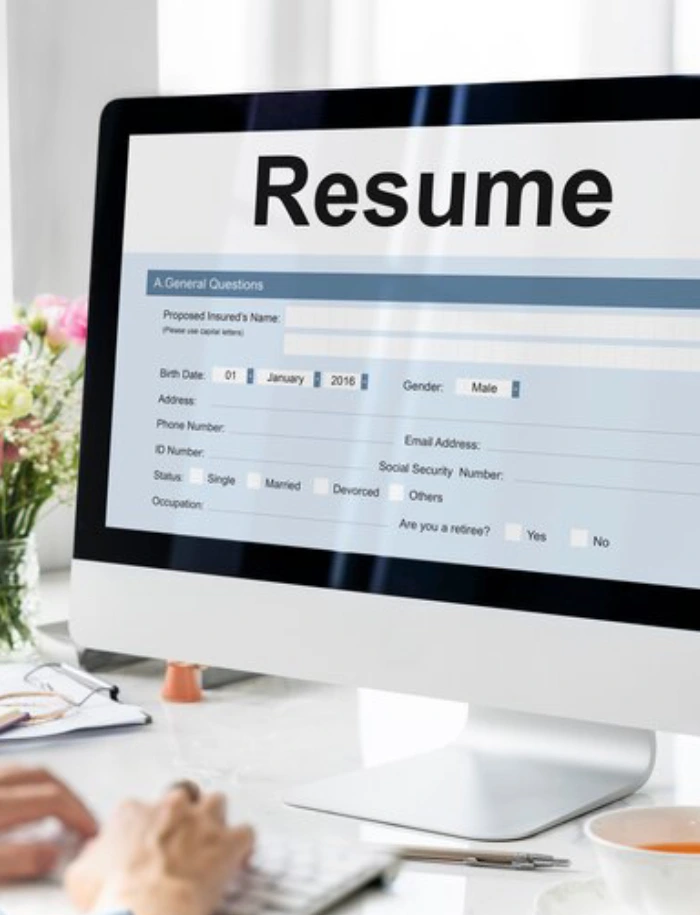 What Makes Us the Most Sought-After Resume Writing Services in Hyderabad?
When you approach us for a resume, we don't simply draft it by modifying any given template. We collaborate with you and bring maximum customization to it. This personalized approach has helped 99% of our clients land their dream job. Here are a few things that endear us to job seekers in Hyderabad. 
Strategic positioning of details: We put your details like skills, strengths and experiences strategically for more visibility.
Personalized approach: Each resume is a new challenge for us and we tailor it as per the career objectives, job specifications and HR expectations. 
ATS compliance: We are up-to-date with modern recruiting trends. We refine your resume by including ATS friendly keywords, layouts and template word.
Professional formatting: We use the best formal formatting techniques in order to keep your resume easily scannable and visually appealing.
In-depth Industry knowledge: We have a great team of handpicked writers to offer you certified resume writer services Hyderabad. They possess deep industry knowledge. 
Our Metrics of Excellence
Reasons to Choose Professional Resume Writers in Hyderabad
Professional resume writers in Hyderabad are committed to crafting resumes that convert into job offers. Their experience, expertise and industry knowledge are fully utilized when they compose your resumes. Here are some reasons why it is a good idea to hire a professional resume writer for your curriculum vitae (CV), resume or biodata. 
Saves time: Writing a tailored resume takes a lot of time. A professional writer knows all the intricacies of it and writes it within days. 
Uses refined language: Professional writers are well-versed in English and they incorporate their refined writing skills to compose the resume content attractively. 
Incorporates industry standards: Resumes for each industry vary in tone and standards. Professional writers would best incorporate the right measure of industry standards. 
Magnifies your strengths: A professional writer knows what skills and strengths that should be magnified in the resume so as to grab the attention of the hiring manager. 
Boosts your confidence: With a winning resume at hand prepared by a professional writer, you can walk into the interview venue with a high amount of confidence.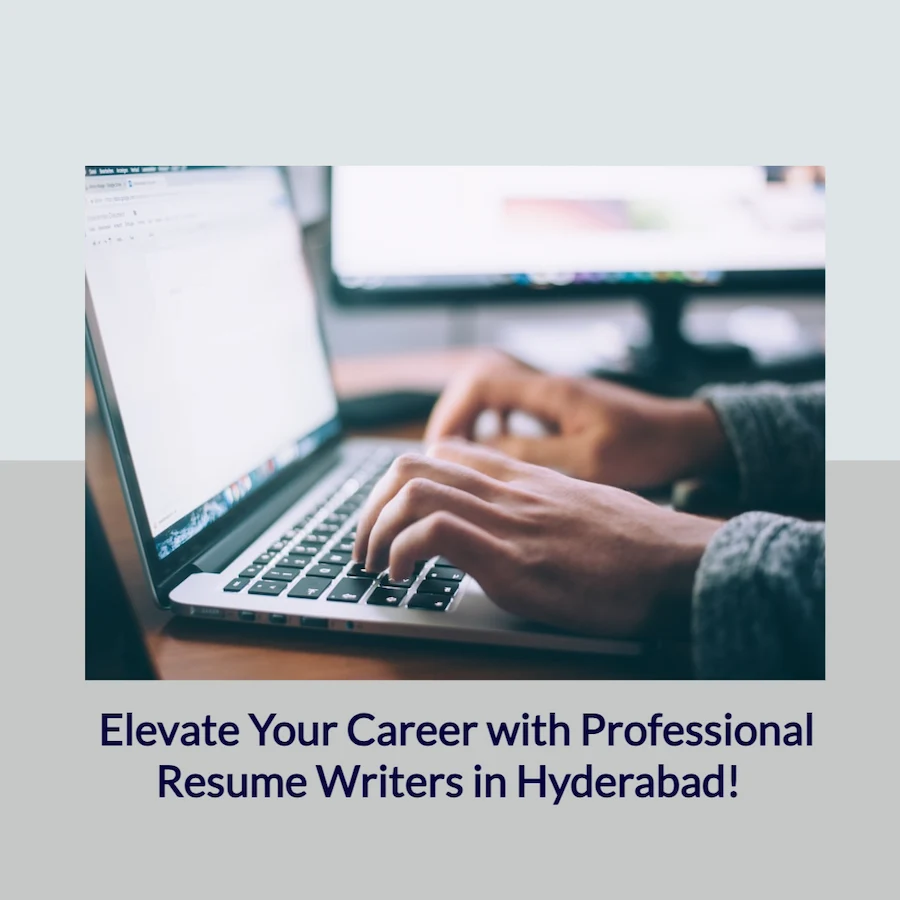 Invest in Superior Quality Resume Services Near You and Get Noticed Today
Each day that you pass waiting for your dream job is a waste of your time and a loss to your lifetime earnings. If you are like 'where I can find resume writing services near me' we are at your disposal. Find us where you live. Our top service locations in Hyderabad are:
Resume writing services in Jubilee Hills☚
Resume writing services in Banjara Hills☚
Resume writing services in Gachibowli☚
Resume writing services in Hitec City☚
Resume writing services in Madhapur☚
Resume writing services in Kondapur☚
Resume writing services in Kukatpally☚
Resume writing services in Secunderabad☚
We Have Professional Resume Writers In Hyderabad for All Roles
At Anjit VS, we have certified resume writers to draft resumes for all job roles – be it a healthcare professional or engineer or social worker or customer care executive. Over the years, we have mastered resume-writing techniques for more than 500 unique job titles. Here are some of our top-selling resumes by job titles. 
Resume for Software Developer/Engineer
Resume for Sales Representative
Resume for Marketing Manager
Resume for Human Resources Manager
Resume for Project Manager
Resume for Financial Analyst
Resume for Customer Service Representative
Resume for Graphic Designer
Resume for Registered Nurse
Resume for Operations Manager
Resume for Research Analyst
Resume for Administrative Assistant
Our Approach Sets Us Apart in Resume Making – Here is How We Craft Your Story!
You contact us and share your needs – job, experience, industry, company etc.
We assess your profile and show you a preview of the resume.
You complete the payment to proceed if you are okay with the price and preview
Our resume writer researches your industry, profile etc. and makes the first draft.
You review the first draft and share your feedback with us.
We finalize your resume, QA test, and deliver it to you on time.
What Do Our Valued Clients Say?
I am sorry that I came late to share my story here. I was busy getting onboarded in my first company as a software engineer. I was blessed to have your best resume writers in Hyderabad draft my CV which helped me land my dream job.
Swetha Sampath, Hyderabad
Anjit VS promised me that he would refine my CV and make it winning so that I could apply for a job promotion within my company. The resume was a complete success and the interview went well. Thank you so much.
Jithin Ravikumar, Hyderabad
I can't thank you enough for offering me the most professional and competitively priced resume services in Hyderabad. Everything was superb – quality, quick delivery, price and overall customer experience.
Mohammed Abdul Sahil, Hyderabad
Take the First Step Towards Your Career Success – Contact Us To Get Started!
Frequently Asked Questions