Visual resumes or depiction of your academic and professional accomplishments and aspirations through appealing info-graphics are getting trendier. The increasing popularity of visual CV development in Kochi, Trivandrum, Thrissur Calicut and throughout Kerala can be attributed to the ease with which you can portray the important milestones in your life. This also makes it easier for potential recruiters to skim your CV. The demand for visual resume writing services in Kochi, Trivandrum and Kerala is picking up as the prospects of landing the dream job now appears to be within reach for job seekers.
Visual CV writing services in Kochi, Trivandrum, Thrissur Calicut and throughout Kerala: Is it worth your investment?
You have planned to approach visual resume builder in Kochi, Trivandrum, Thrissur Calicut or anywhere in Kerala on the assurance of your closest buddy. But, at the back of your head, doubts are fidgeting. Well, I have helped many with amazing CVs and this post would offer you insights into the advantages of hiring a visual CV builder to launch your career shaping journey.
Easy scanning
The graphic depiction of important achievements and core skills of the candidate through highlighted graphics makes it convenient for the recruiter to analyse the strengths vis-à-vis the needs of the company.
Lending authority to your CV
Visual CV with strategic pictures increases the genuineness of your candidature and conveys a strong impression of your zeal to embrace contemporariness and stay relevant. These traits are valuable for any company that wants to have an edge over adversaries. So, you have won half of your battle straightaway.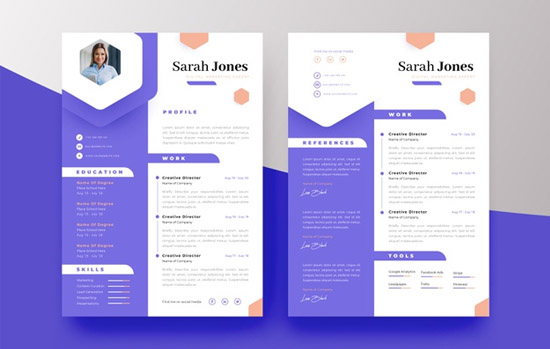 Uncluttered feel
Resume laden with content feels congested. The recruiter has to exercise commendable patience to move through your resume and identify the core skills that set you apart from others. Visual CV developed by professional resume writing services in Kerala confers on your resume a systematic and coherent flow that makes textual content all the more appealing.
Create an impression with a compelling CV
A professional touch in drafting your CV can go a long way, helping you secure your dream job. It takes more than creativity to pitch your details in your visual CV. Once you reach out to me, I will consider your unique traits and achievements and draft the document for you.
You can connect with me via this online form, simply give me a call. I usually revert quickly to understand the specific requirements of my clients. Closely associating with you, I am going to churn out a compelling CV. Let's talk about your requirements!
Saving of time
The recruiter always runs short of time. He is inundated with umpteen numbers of resumes. Each prolix resume runs at least 2-10 pages long. This is the height of endurance for recruiter. He would only perfunctorily go through the resumes and in the haste to select a candidate to fill the position, even genuine and highly skilled candidates get overlooked. All the time and labour one has invested to brighten his prospects would go down the drain. Are you willing to be deprived of something that could have been rightfully yours just because of a verbose resume? No. You can't afford that when there are visual CV writers in Kochi, Trivandrum, Thrissur Calicut and throughout Kerala are willing to spruce up the appearance of your CV.
The huge career potential that beckons deserved candidates can be optimally utilized by availing the stellar visual resume creation services in Kochi, Trivandrum, Thrissur, Calicut or any other part of Kerala. The visual resume maker offering service is well-versed with the tricks that would make your CV click with the talent hunters.
Pictorial CV with an assortment of strategic images, relevant web links, interesting audio files and interactive video clips would better engaged the attention of potential employers, thus breaking the monotony of traditional resumes.
I am a visual CV maker in Kerala and can help you vault across all possible obstacles in your way to a fulfilling career.