Are you a business trying to communicate with your audience through compelling and intelligent press releases and newsletters but don't know how to make one? Don't worry, with a decades experience in the content writing industry, I am equipped with the right skills and creative ingenuity to provide you with excellent press release and newsletter writing services at affordable rates. Whether you are a small business or a large corporation that likes to continuously churn out news for your audience and interact with your potential and existing customers through newsletters, I can cover for you. I provide top-notch press release and newsletter writing services for various businesses from numerous verticals to not only get the best words out for your products and services but also ensure that they bring results for your efforts.
My experience and expertise in the field ensures that each of the newsletters and press releases that I write is able to:
Impress the audience in favor of your brand
Communicate to the heart of the audience
Establish a strong rapport with the audience
Keep the audience in the loop for announcements
Ensure audience inclusion in all your promotion efforts
Hence, regardless of your industry and the demographics of your audience, I can offer you newsletter writing services that can bring your results and better ROIs
Industries I Offered My Press Release and Newsletter Writing Services
Over the years, I have worked for numerous businesses operating in distinct spectrums of businesses. These associations and experiences have helped me understand what the client needs from a newsletter and press release writer like me.
I have been able to deliver branded and engaging press releases for businesses from the following industries:
Fast Moving Consumer Goods Industry
Construction, Manufacturing and Engineering
Healthcare and Pharmaceutical Industry
Wellness and Fitness Industry
Sports and Entertainment Industry
Science and Information Technology
Banking, Finance and Insurance
Hospitality, Food and Tourism Industry
Academic and Higher Education Sector
Automobile and Transportation Industry
The singular industry insights that I bring with my newsletter and press release writing services ensure that you always get the best in the business.
How I Meet Your Expectations as a Reliable Press Release/Newsletter Writer?
When you hire me to write newsletters and press releases, you are guaranteed to get the best press releases and newsletters that are integral to your marketing efforts. I develop the content for both press releases and newsletters keeping in mind the creative and promotional goals that my clients have in their minds. I am not only dedicated to render you with the content that you need for press releases and newsletter but also to the goals that you have in your mind. As I work closely with my clients, I learn about the unique positioning of the brands and the demography to develop content that can strike the right chord with them.
Further, as I have been in the industry for nearly a decade working on different projects and delivering top-notch press release and newsletter writing services, I know what a project entails. It becomes easier for my clients to communicate with me as I already understand what they want and how they want.
Further, I combine the following service characteristics with my unique writing style to ensure best press releases and newsletters for my clients:
Extensive Experience in the Industry
I have been working in the industry as a press release and newsletter writer for almost a decade. Over these years, I worked with international and domestic brands and smaller companies creating compelling content for them. It has watered my expertise in newsletter writing and that's what you get when you hire me.
Tailor-Made Writing Services
No client is similar and none of their requirements will be. Therefore, I first try to understand the pain-points and requirements of the clients to offer them bespoke press release and newsletter writing services that fit the clients. This helps me ensure that even the most unique needs of the clients are met.
Uncompromised Quality
Quality of the services that I offer is an important parameter for me. No matter what your needs are, I follow a stringent quality assurance system that make the content that I develop top-notch and creatively superior. It is this quality consciousness that helped me become one of the best press release/newsletter writers.
Highly Economic Offerings
Whether you are a small start-up or an international corporation, the services that I offer are extremely value-adding and economic. Such a flexible rating system ensures that I can scale the newsletter and press release writing services that I offer as per the challenges of the clients. Hence, better ROIs is always a given.
Customer Service Team
When you hire me as your press release writer, you also get an amicable team of customer support who is willing to help you with all your requirements and concerns right from the first contact with, during the project, and even after the project. I consider each project a beginning of a long-lasting business bond.
Tethering these unique writing traits and features with the press release writing process that I have developed, I deliver flawless content that will turn heads of the audience.
Hire an expert press release writer!
Crafting a press release calls for a journalistic approach to writing. Unless you have inhouse media persons, it would be a bad bargain to get your press releases written by them. Hiring me as your press release writer will help you make an impact. After all, every business wants to reach out to their audience with their news and media content. With me, you would have a hassle-free journey to accomplish this mission!
I would require the details regarding the developments in your organizations. Once I get this briefing from your end, I will develop the press release to maximize your exposure. No wonder, integrating SEO and content writing strategies in press releases work wonders. Get in touch for assistance!
Press Release/Newsletter Writing Process that I Follow
There are many elements that help me write creative and pleasing content for press releases and newsletters. One of the most important facets that contribute to the success of my writing is the detailed process that I follow while writing a press release or newsletter. The process helps me grab all the required details for the project and gradually develop a content that is as creative and engaging as it is suitable for my clients.
The process is as follows:
Stage #01: Gather details of the project and clients' goals
Stage #02: Carry out the research needed to develop content
Stage #03: Establish the tone, style, and nature of the content
Stage #04: Begin the actual process of newsletter writing
Stage #05: Work on the first draft as per quality assessment
Stage #06: Deliver the final draft to the client for review
Stage #07: Gather feedback and suggestions from the client
Stage #08: Integrate the feedback to the content effectively
Stage #09: Deliver the final content in the preferred form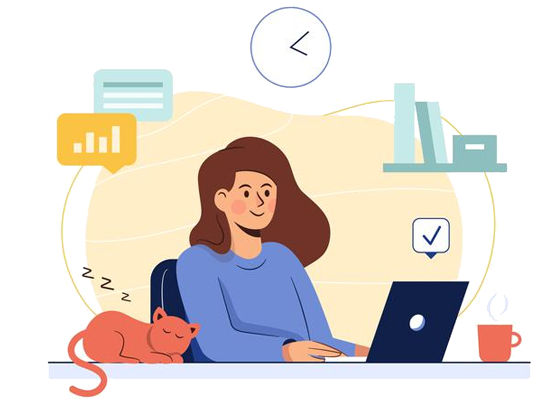 Hire Me for Press Release Newsletter Writing – Professional Writing Help
I understand that you need a compelling press release and newsletter writer to regularly convey business news and announcements with customers, suppliers, creditors, the market and even the media. And it requires the creative ingenuity and expertise of a highly experienced writer. And I can be your press release/newsletter writer that guarantee exceptional press releases and newsletters that are:
Highly inventive and creative
Oriented toward promoting your brand
Top-notch and intelligently developed
Edited and reviewed multiple times
Free of any type of plagiarism
Copyscape checked and approved
Not only do I write the content impeccably well, it will also be integrated with insightful market details and information as per your requirements. With the help of the newsletters that I have written for my clients, they have been able to bolster their subscription rates and expand email-lists. If you wish to do that for your business and keep the market and the audience in the loop for your business announcements and launches, hire my newsletter and press release letter writing services.
To get more details about the services that I offer, contact our client support desk.
We would love to talk to you.